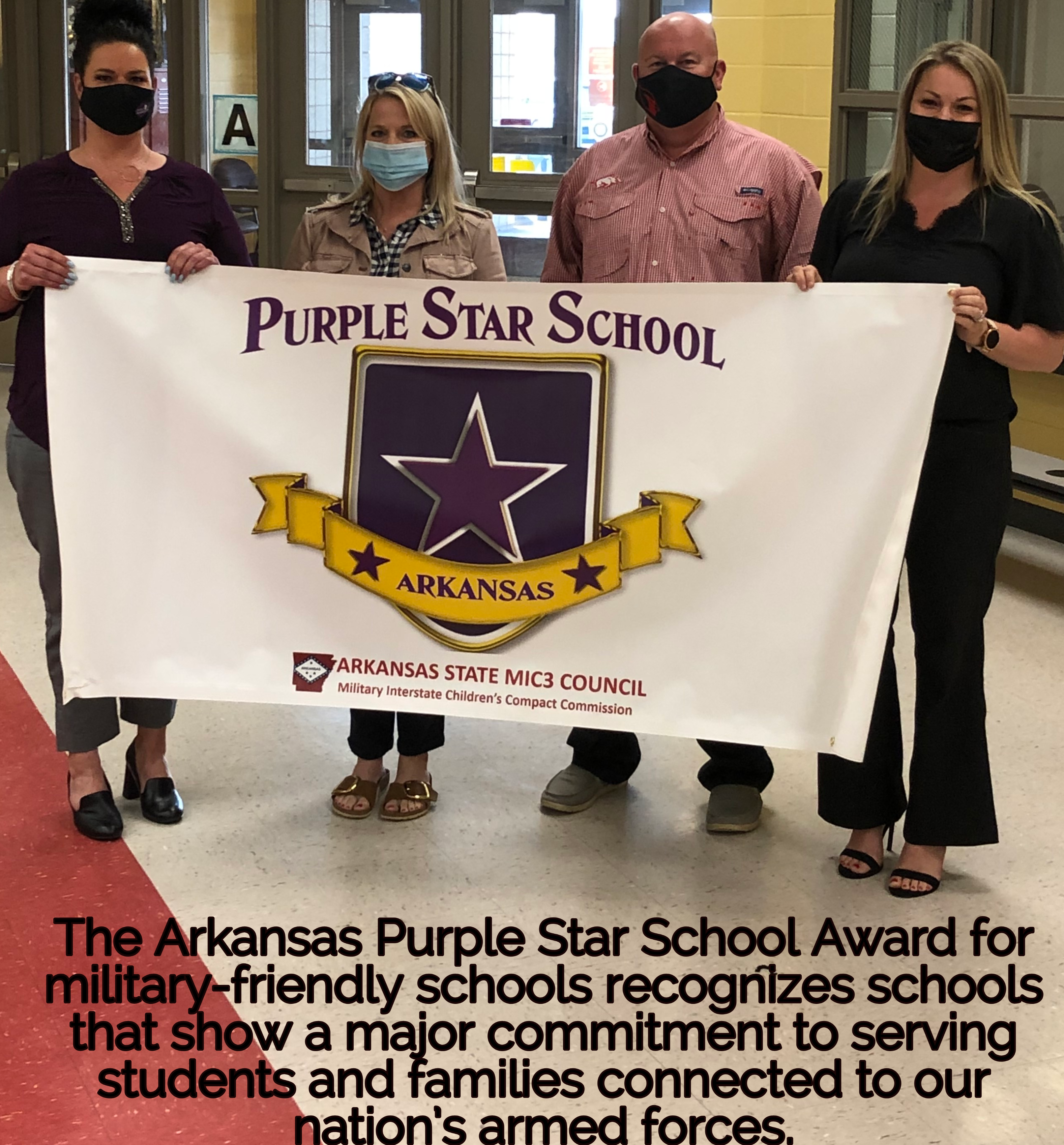 FHS and Folsom Elementary Awarded Purple Star School Status
Military Family Resources
The Farmington School District is dedicated to supporting our military students and families. Approximately 27 military children are enrolled in the Farmington School District.
We appreciate the sacrifices our families make each and every day. The district is committed to serving students of our military heroes and supporting them both emotionally and academically. The Farmington School Board passed a resolution at the November board meeting expressing their support of military children and families. The resolution can be viewed here.
The district has one dedicated Military Liaison, Assistant Superintendent Stephanie Pinkerton, to provide any necessary support to our military families. Our school counselors also serve as points of contact for our military families. They have been trained to specifically assist families in any situation military families may face including, constant relocation, enrollment, eligibility, graduation requirements, to dealing with a deployed parent.
If you are a military family and need assistance, please feel free to contact our Military Liaison at spinkert@farmcards.org or your child's school counselor at any time.
Resources for Military Families and Veterans