Join Principal Gardenhire & Principal Cantrell - Monday @ 10:00 am- for a Q&A! The zoom link will be posted Monday morning. (Limit 100 per zoom) #ourstudentsareworthit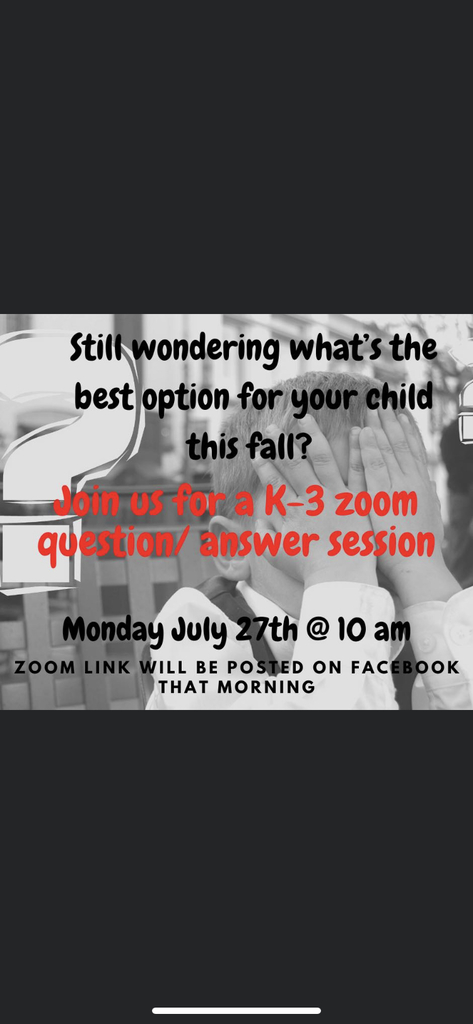 Big thank you to our Maintenance, Tech & High School Admin for working to plan a socially distanced graduation day tomorrow! Spread out, bring your mask & sunglasses & enjoy the morning @farmcards at 10am! Congratulations Class of 2020! #ourstudentsareworthit #CardinalNation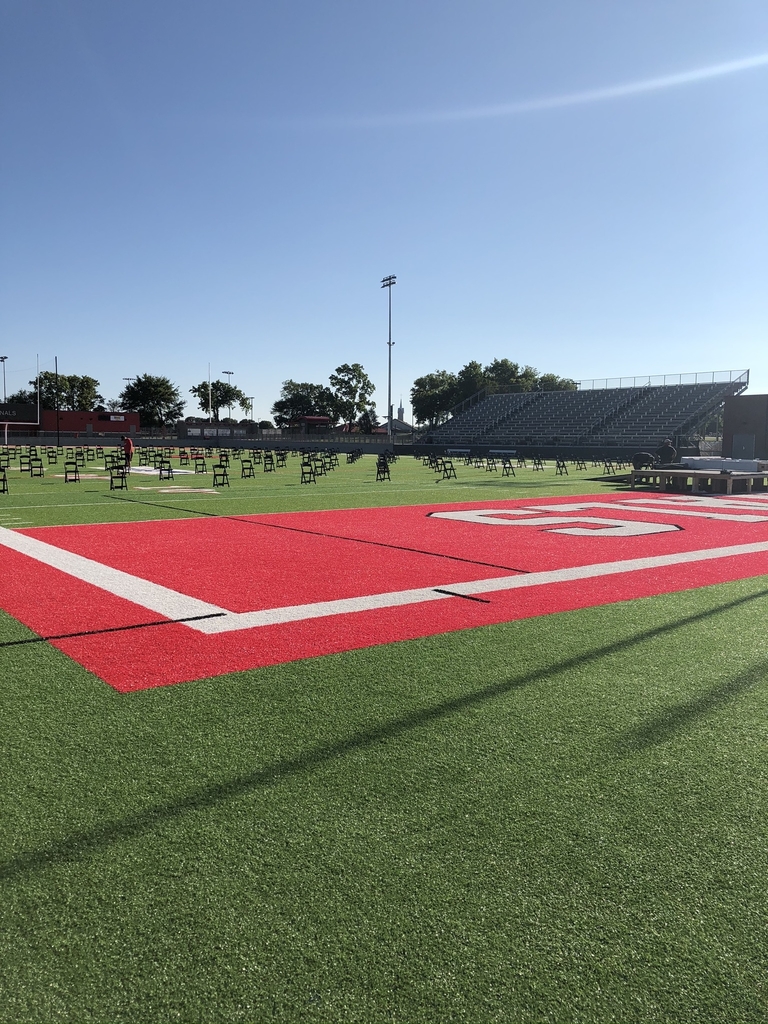 Are you currently a substitute teacher for Farmington or would you like to be? We have partnered with Kelly Educational Staffing and are transitioning our current substitutes as well as hiring new ones for the upcoming school year. Current substitutes can go to
https://bit.ly/Subfarmington20
and begin the transfer of their information to the new company. Anyone that is new to substitute teaching can apply using the QR code or by going to
www.kellyeducationalstaffing.us
and completing an application.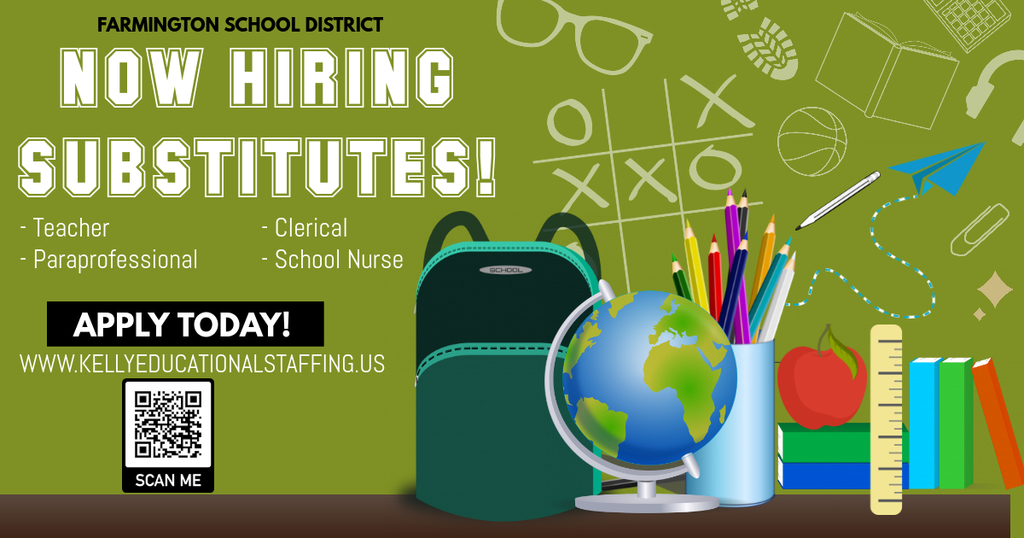 If you don't have our Farmington Public Schools App, just go to the App Store and search "Farmington Schools, AR" and you can download it for free! #ourstudentsareworthit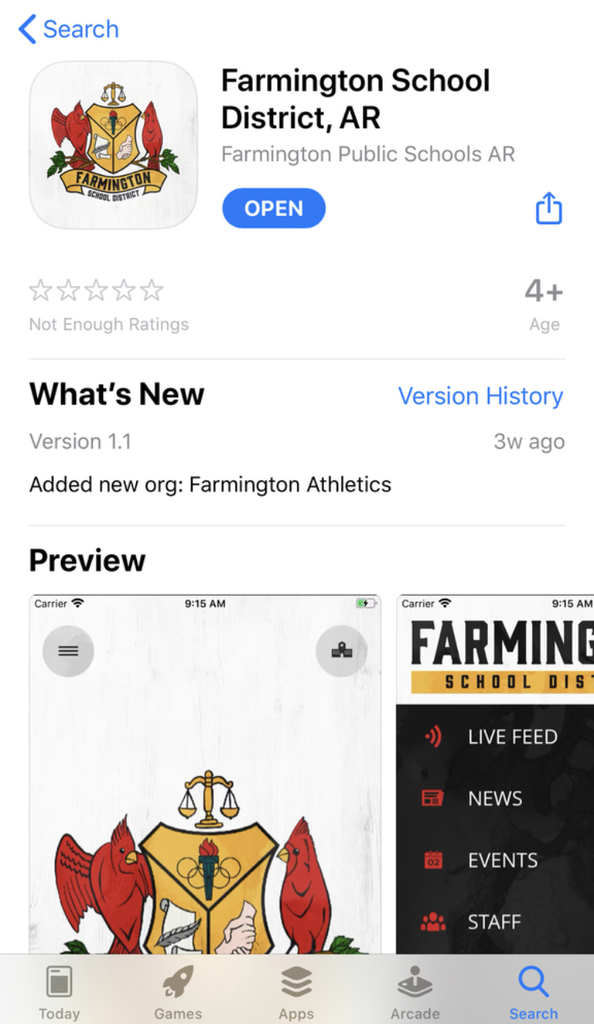 Have you checked out our district's Virtual School option? If not, browse the Farmington Virtual Academy Information at farmcards.org under the tab labeled "Ready for Learning 20-21." Deadline to enroll for Fall 2020 is July 31! 💻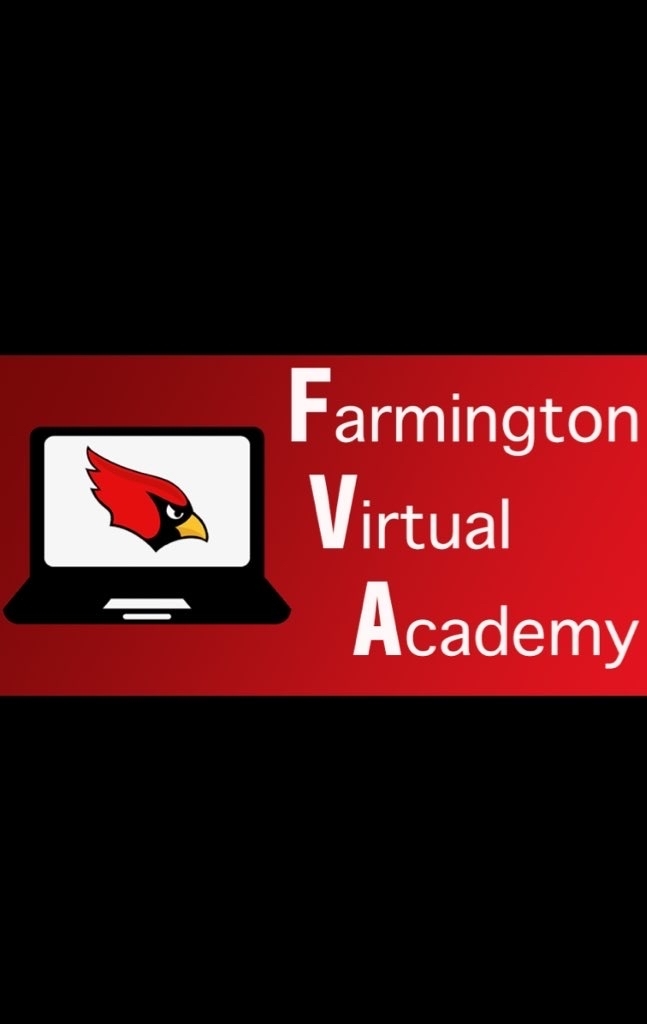 Farmington High School is excited to announce that Abigail Norsworthy was selected to the 2020-21 Arkansas FFA State Officer Team! Abigail was chosen to serve as the Northwest District Vice President. #ourstudentsareworthit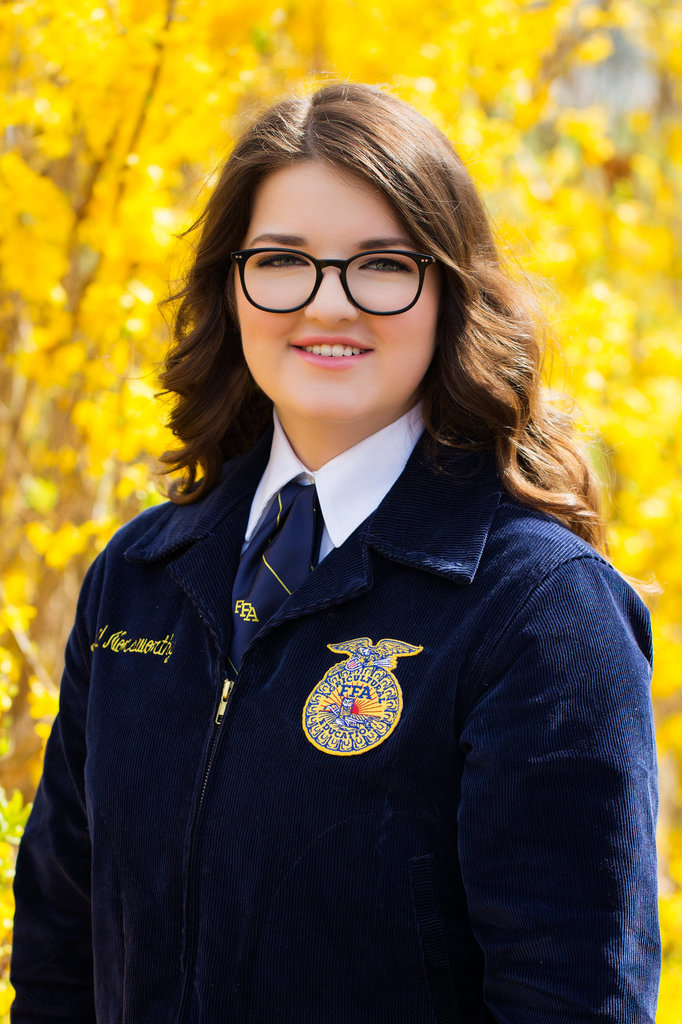 The Farmington Community Blood Drive will be held Thursday, July 23rd. 1:00PM to 6:00PM at the Farmington Jr High School Commons. #ourstudentsareworthit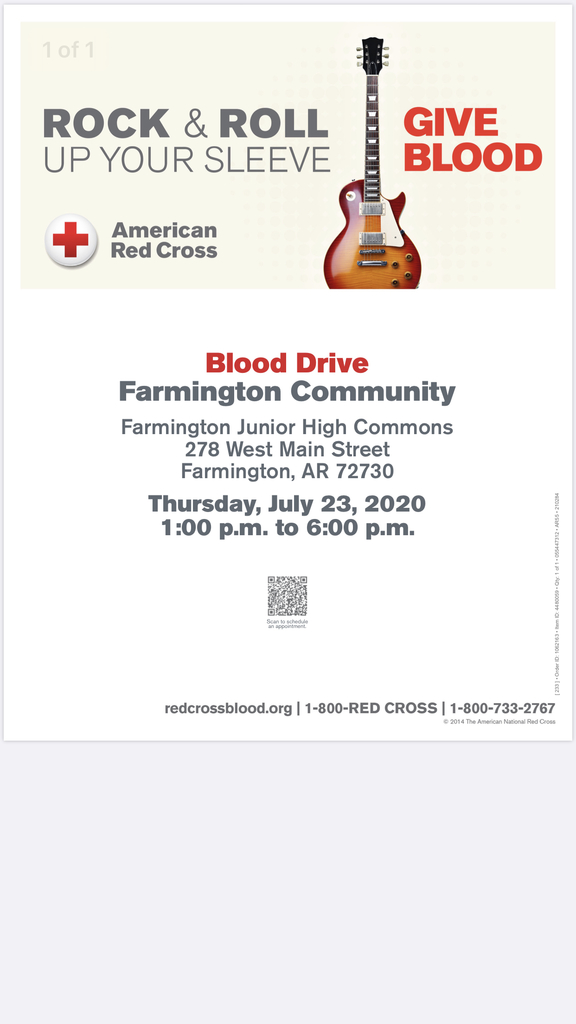 Congrats to softball player Cambre Strange for signing a National Letter of Intent to play at Eastern Oklahoma!!! #CardinalNation #ourstudentsareworthit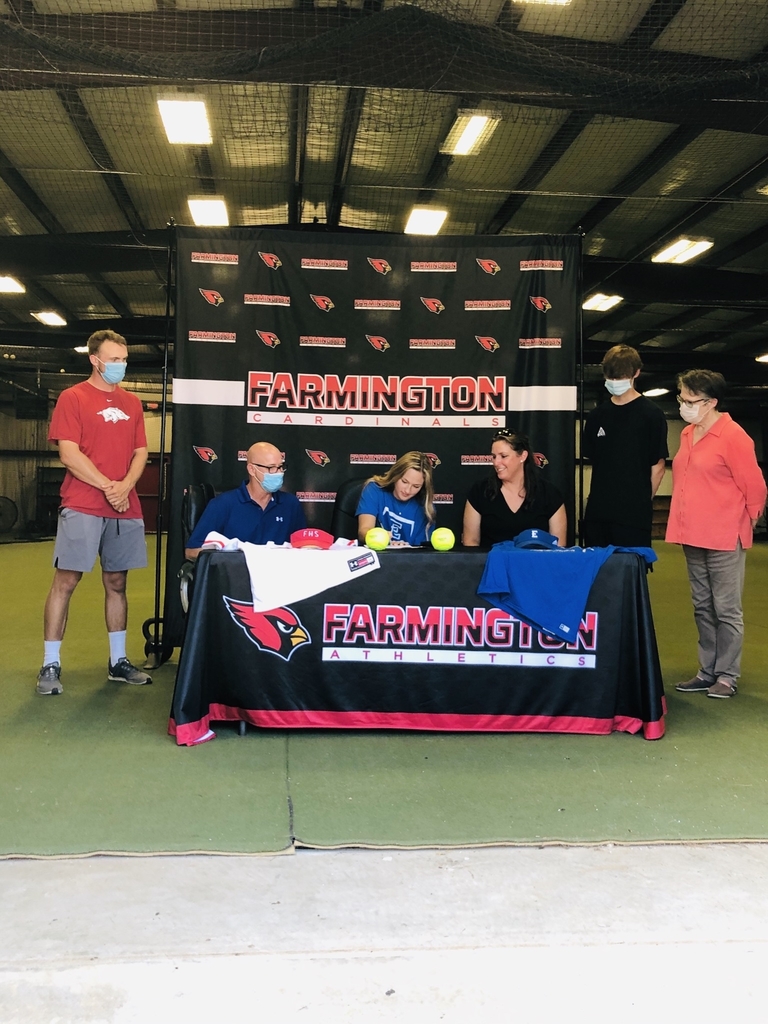 The Sports Physicals Clinic scheduled for tomorrow has been postponed. The new date will be announced once it has been determined.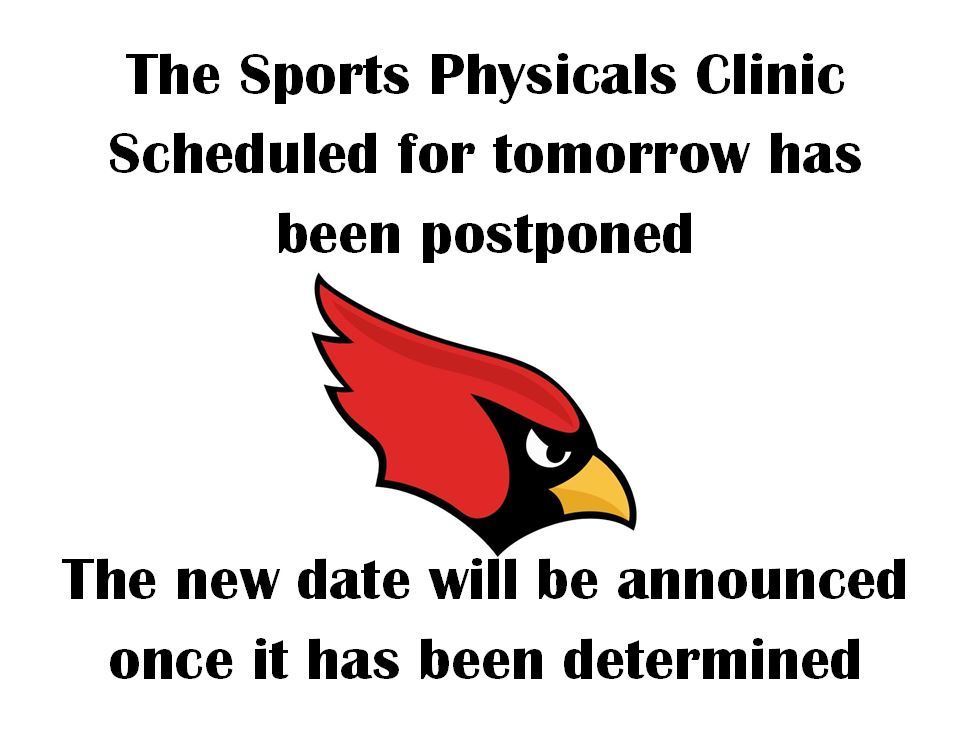 If you don't have our Farmington Public Schools App, just go to the App Store and search "Farmington Schools AR" and you can download it for free!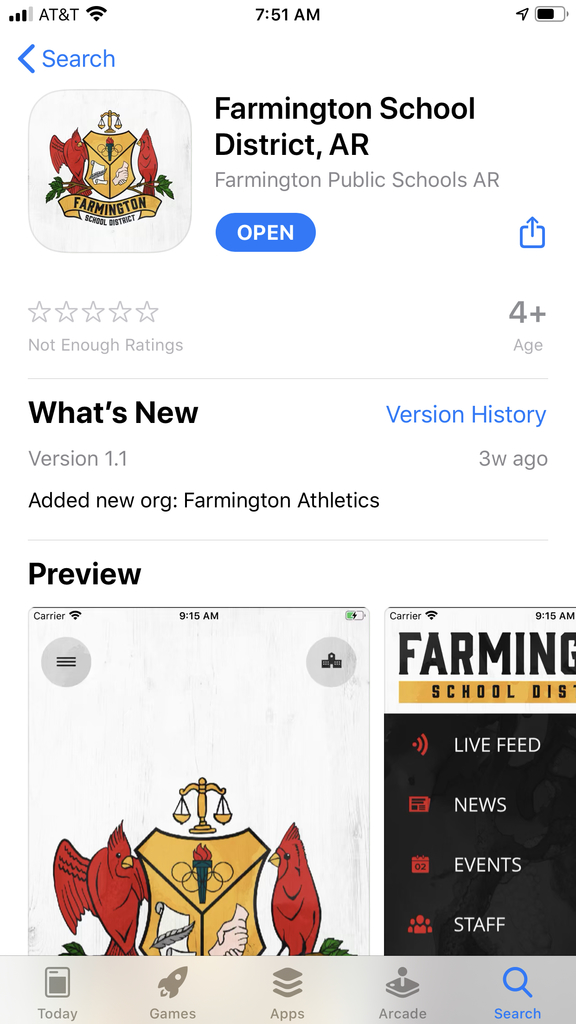 Farmington Schools is offering two options for the 2020-2021 school year. First is our on-site learning, which is a full 5-day week of on-site learning, following CDC guidelines for distancing and sanitizing. Next is the Farmington Virtual Academy, which is a 100% online option. For more information on both options you can see our website at
http://www.farmcards.org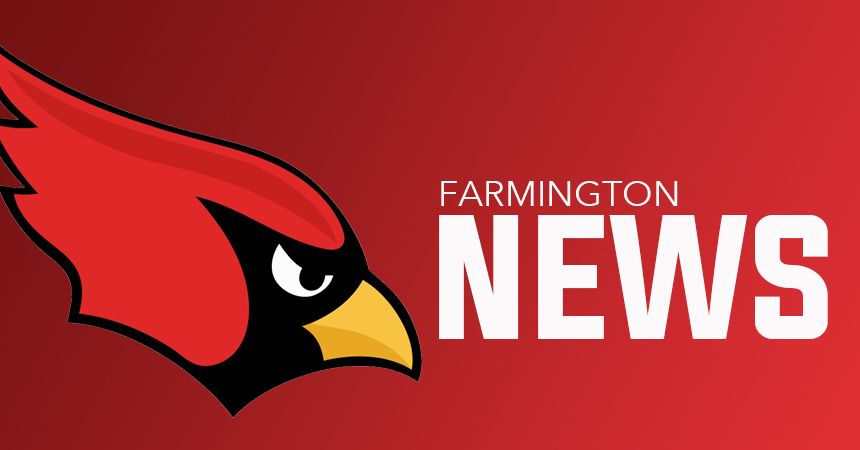 We are excited to introduce Farmington Virtual Academy! FVA is a K-12 100% online virtual academic program offered by Farmington Schools. More information about FVA can be found here:
https://5il.co/idbr
You can sign your student up for FVA using this form:
https://bit.ly/3h2JGKE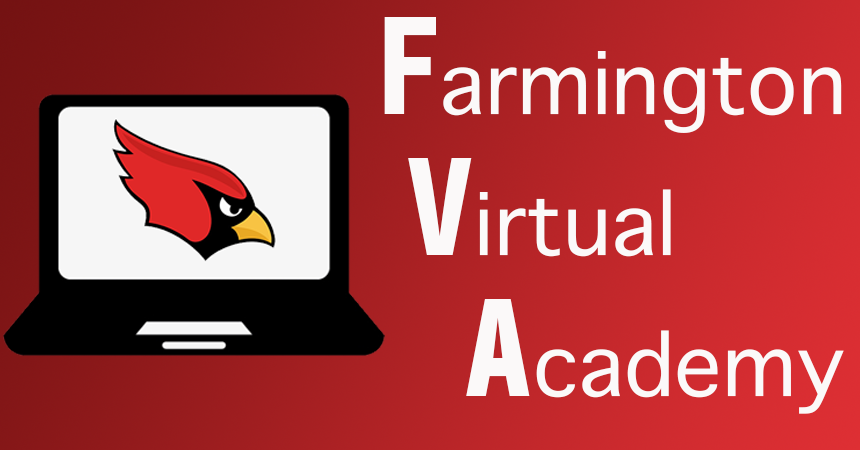 Farmington Public Schools has TWO back to school options to choose from! Full-time onsite learning or Farmington Virtual Academy. Survey on virtual learning to be released tomorrow. For more general information
http://bit.ly/3fx6FgT
#ourstudentsareworthit #CardinalNation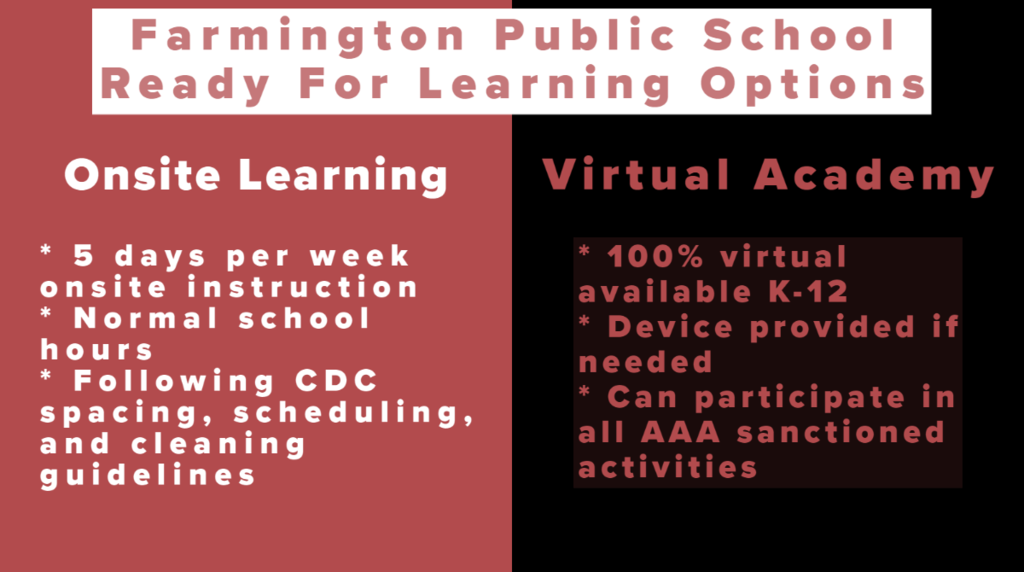 New letters are up at Farmington Jr High School!!!! #CardinalNation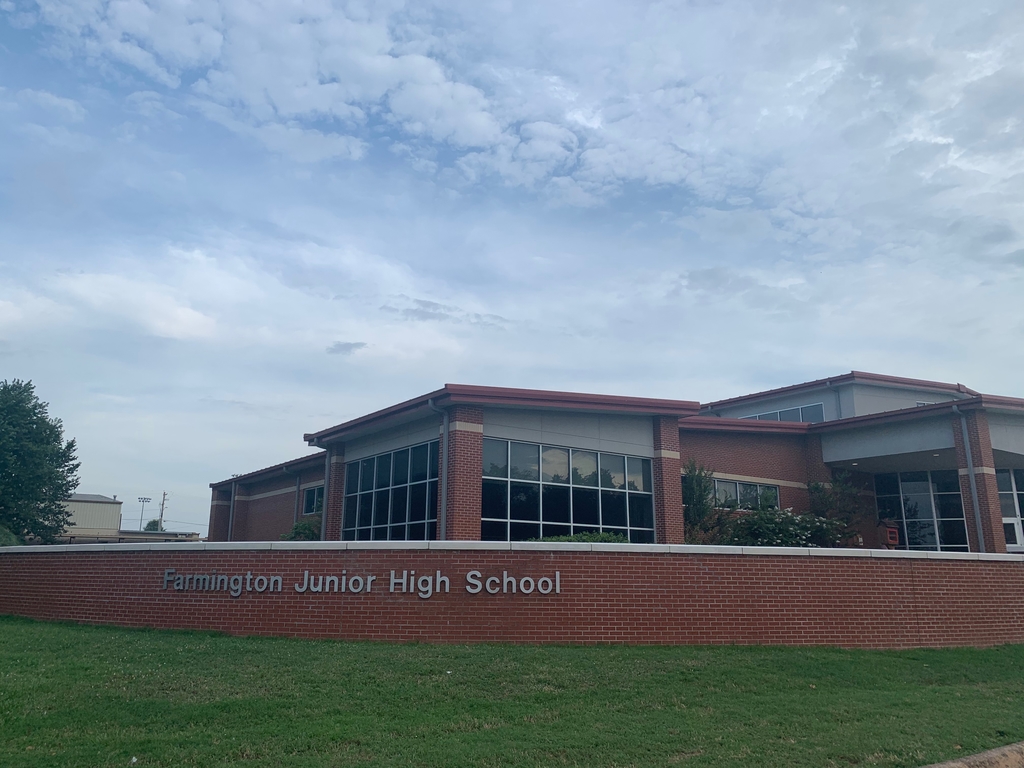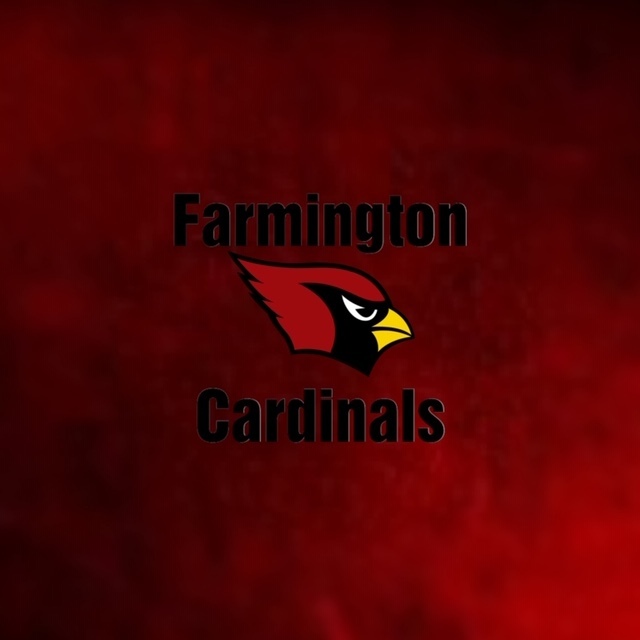 Farmington Sports Physicals for students entering grades 7-12 will be offered on Tuesday, July 21st, from 3:30 to 5:00 pm at Cardinal Arena. Cost is $10. Students should wear a mask and social distance. Also, parents please make sure that your athlete's DragonFly account is active.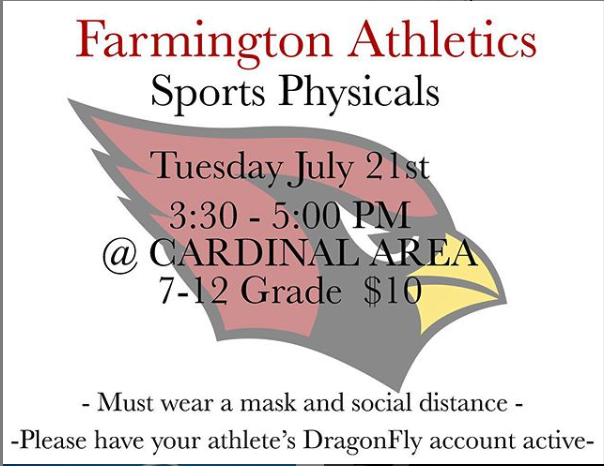 Farmington's annual Back to School Bonanza will be done Covid-19 style this year on Thursday, August 6th. Pre-registration will be required and the event will be limited to 200 families. More info and the link to register can be found here:
https://bit.ly/3j5IuIj

Due to COVID-19, this year's All Alumni Reunion scheduled for Saturday, June 13th, 2020 has been cancelled. We hope to see everyone in 2021. If you have questions, comments, or concerns please contact Norma Dickerson at 479-422-2046 or
ndickers@farmcards.org

We are so grateful for our exceptional teachers at Farmington. Thank you for your dedication, resilience, and determination for our students! You are appreciated!

See flyer at farmcards.org for more information about this Tyson Food give-away.