Farmington Public Schools- Daily Events- Friday 12-4-21. #EveryStudentEveryDay #Cardstudentsareworthit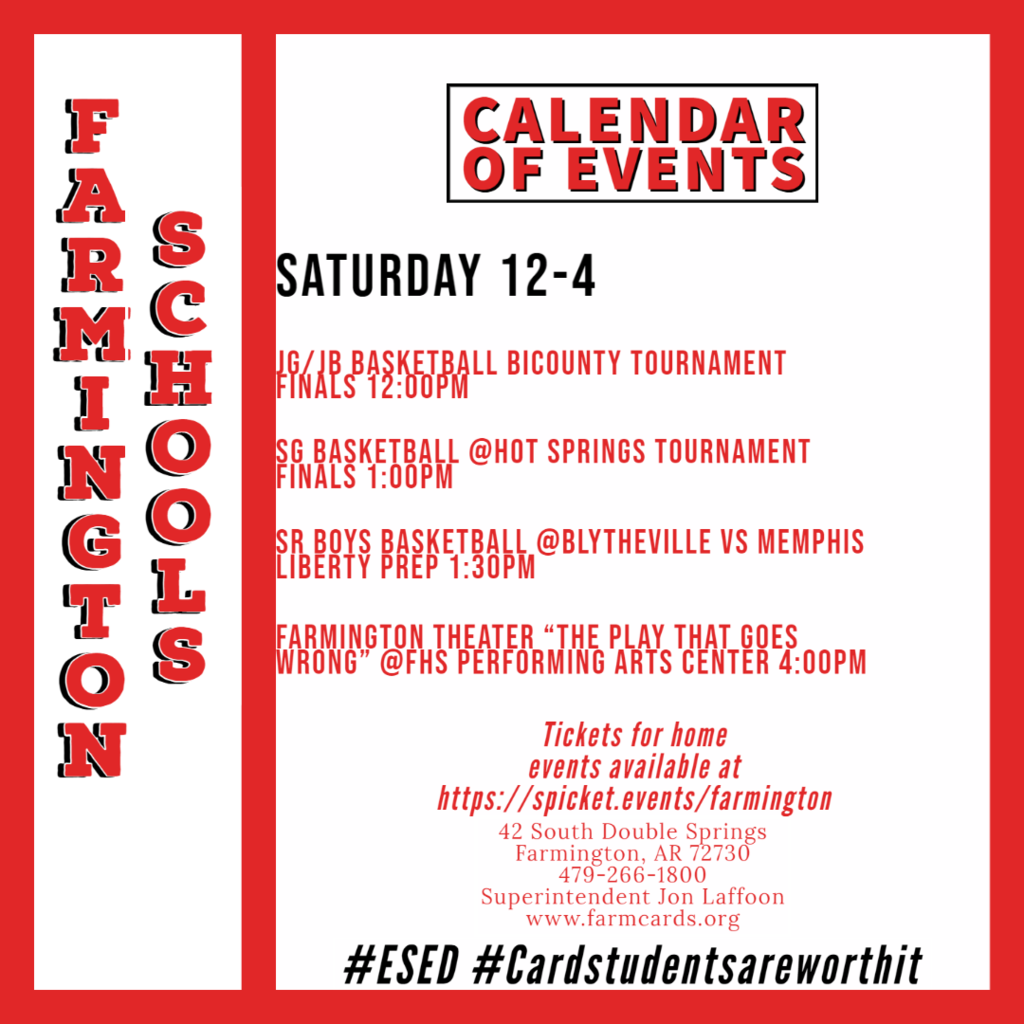 Farmington Sr Boys remain undefeated with a win over Monticello tonight! #ESED #CardinalNation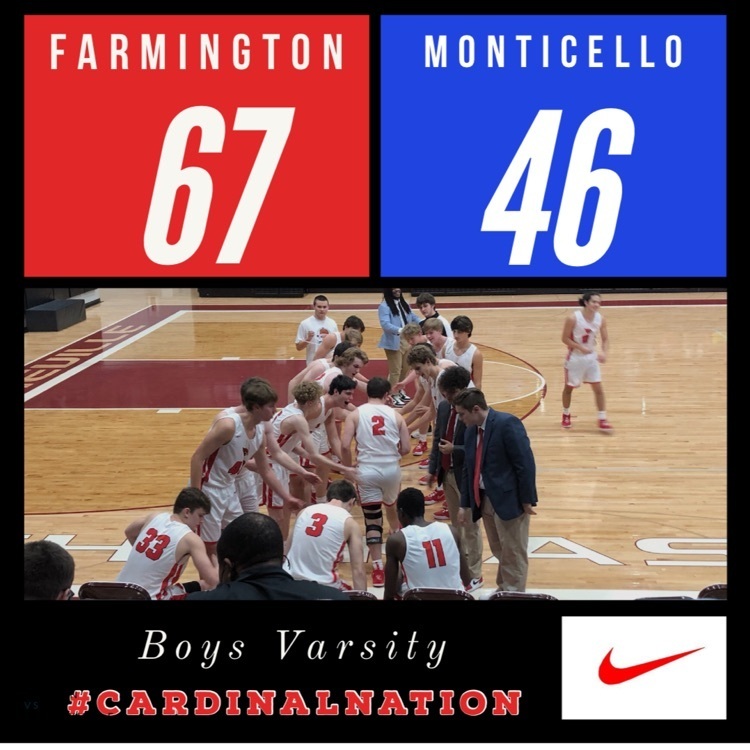 The Farmington Sr Girls are on to the finals of the Hot Springs Invitational tomorrow with a 51-19 victory over Mena! #ESED #CardinalNation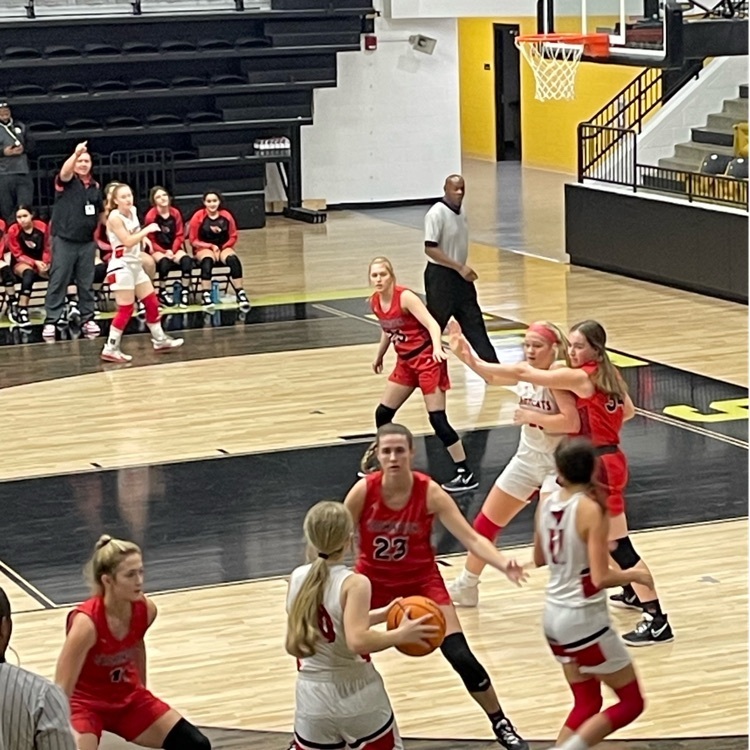 We have seen a decrease of positive COVID cases in the district since 11/29, but are still yellow per ACHI data. Please wash your hands, keep your distance and stay home if you are sick. Masks are optional. #ESED #Cardstudentsareworthit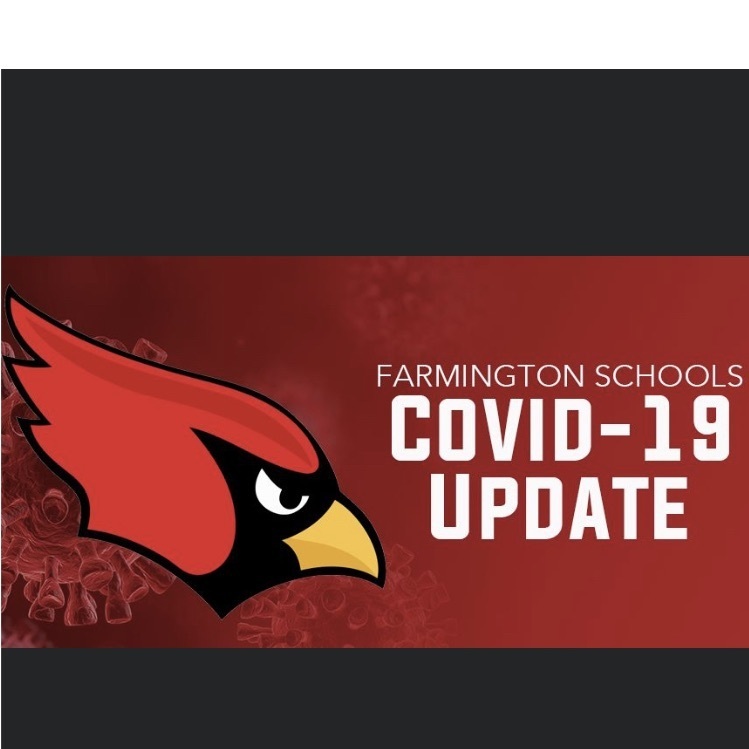 Farmington Athletics would like to send a special thanks to our Arena Level Sponsor, Hill Electric/Buzz Electric! Their sponsorship and support for the students of Farmington is very much appreciated! #ESED #CardinalNation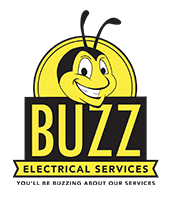 FHS celebrated the newest group of inductees into the National Honor Society on December 2nd in a ceremony at the high school! Congratulations to these students, and we're proud of your hard work in and outside the classroom! #ESED #cardstudentsareworthit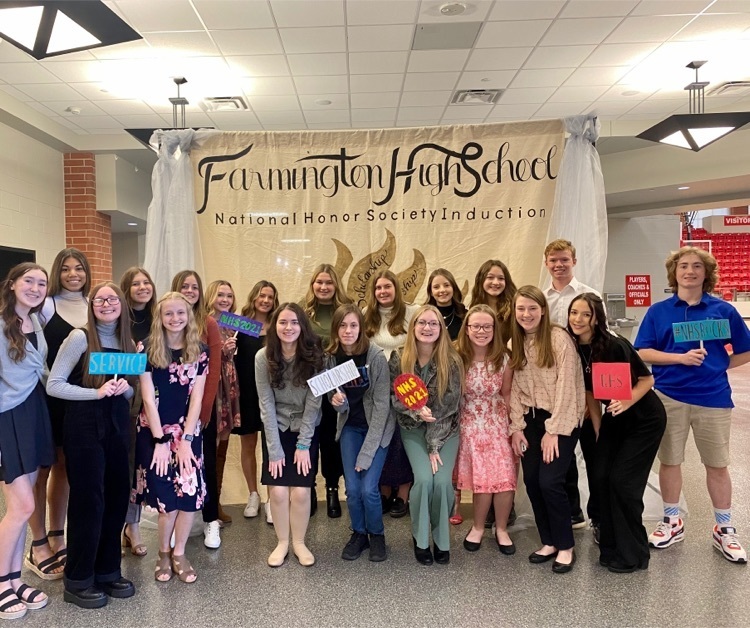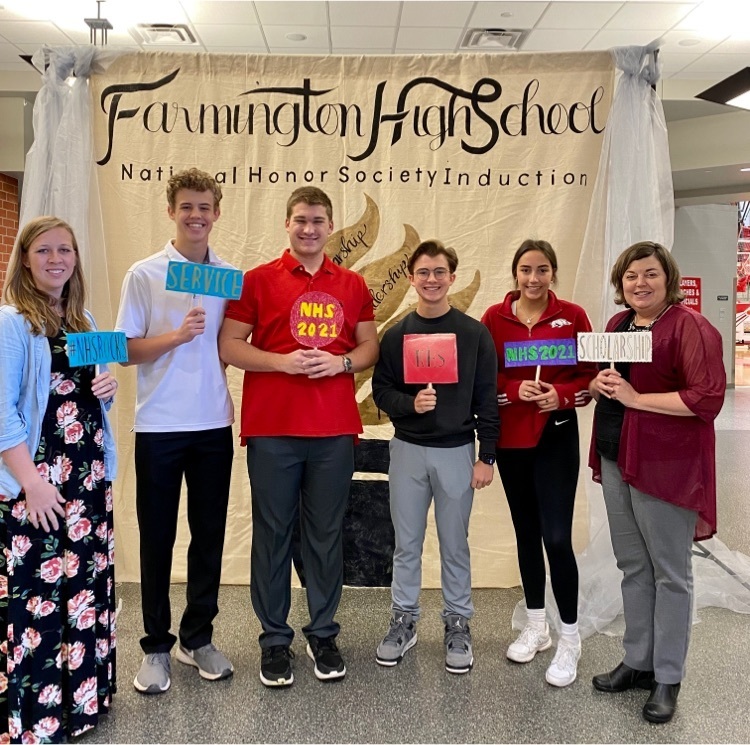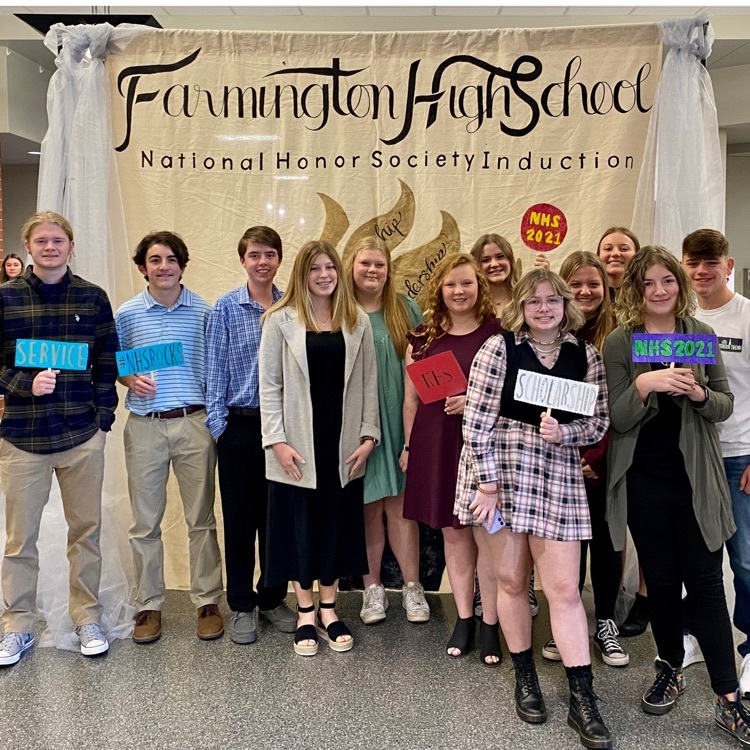 We did it! Over 200 pajamas were donated to the Pajama Drive here at Williams Elementary! For each pair of pajamas donated, Scholastic will also donate a new book to a child facing adversity. Thank you! #Cardstudentsareworthit #EveryStudentEveryDay

The Farmington Performing Arts program invites you to come & witness "The Play that Goes Wrong." December 3rd at 7PM, December 4th at 4PM, & December 5th at 3PM at the Performing Arts Center - tickets are only sold at the door, and doors open an hour before each show! #ESED #cardstudentsareworthit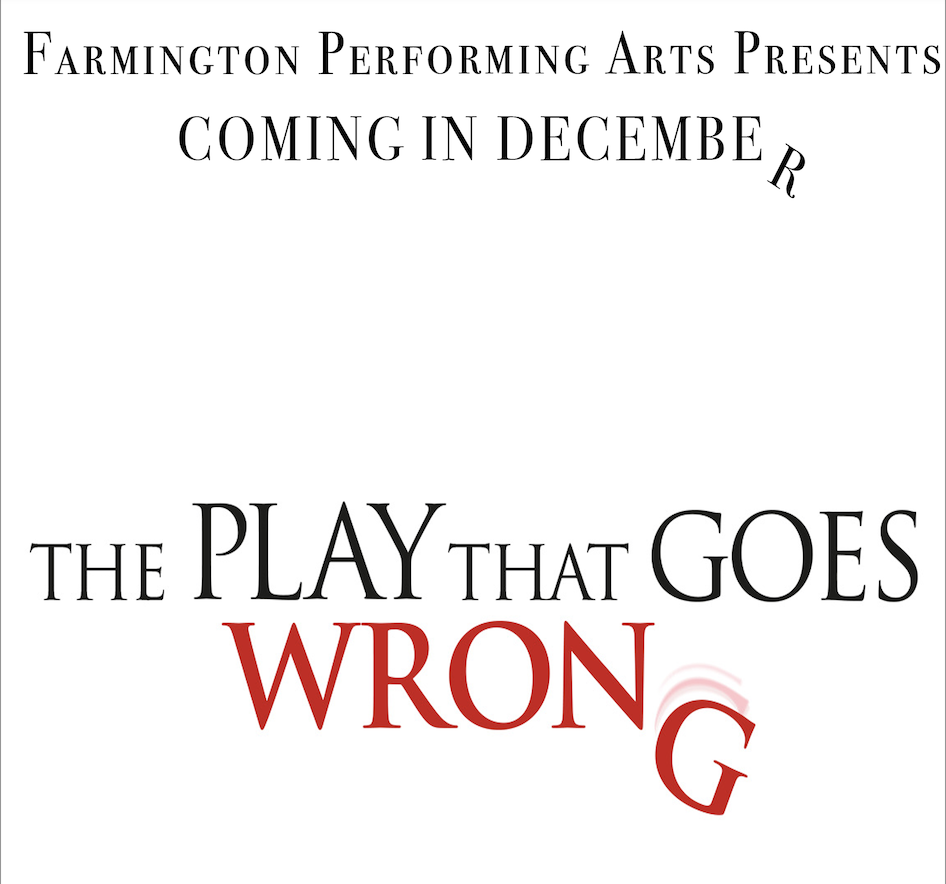 Farmington Public Schools- Daily Events- Friday 12-3-21. #EveryStudentEveryDay #Cardstudentsareworthit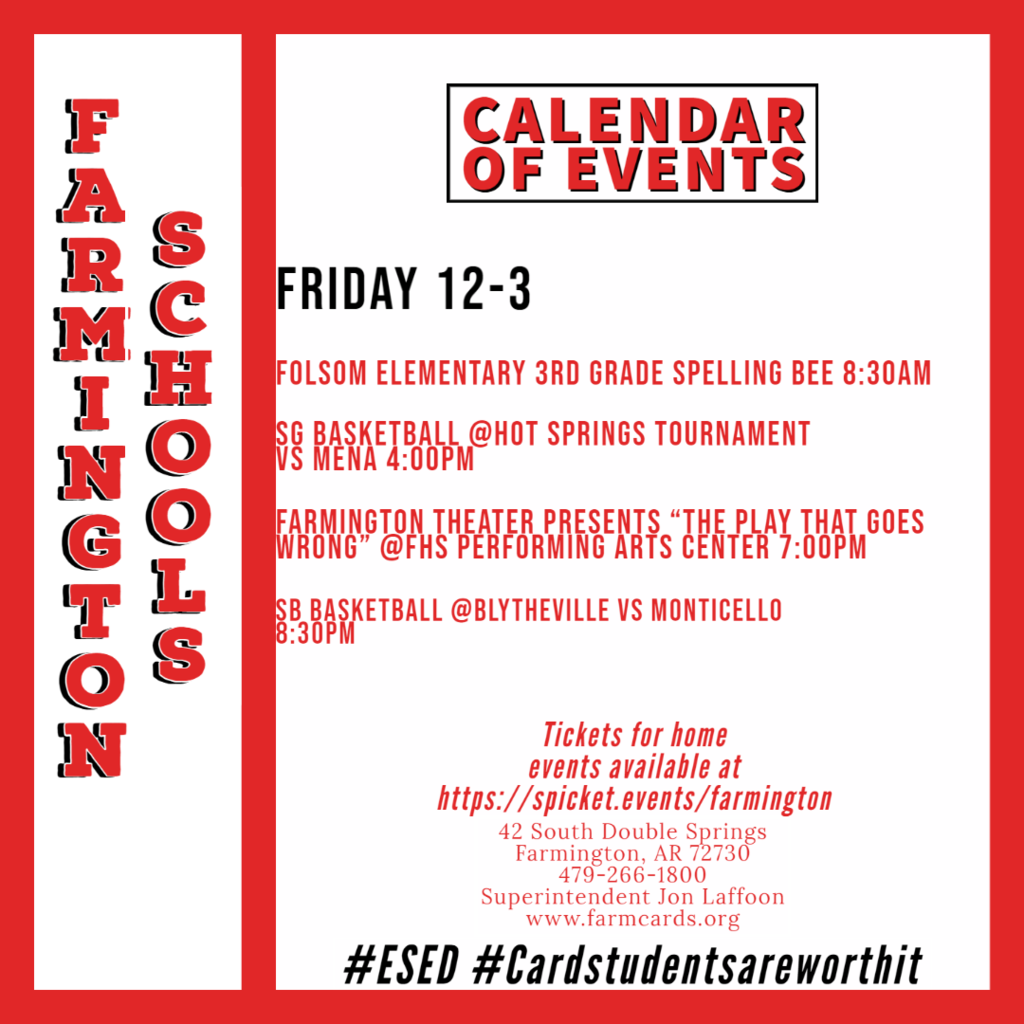 Tonight Farmington Theater presents "The Play That Goes Wrong" at the FHS Performing Arts Center at 7:00PM! There are also encore performances Saturday at 4:00PM and Sunday at 3:00PM. Please come support our kids have worked so hard! #ESED #Cardstudentsareworthit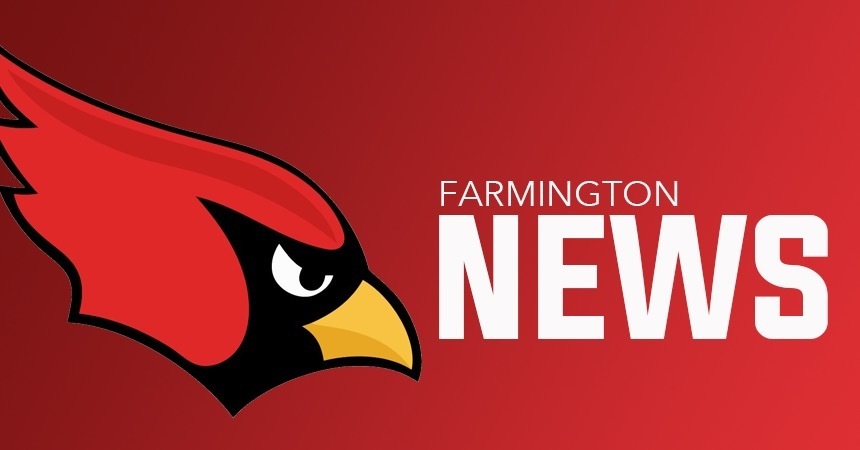 The Farmington Sr Girls defeat Beebe 73-48 tonight in the Hot Springs Invitational! #ESED #CardinalNation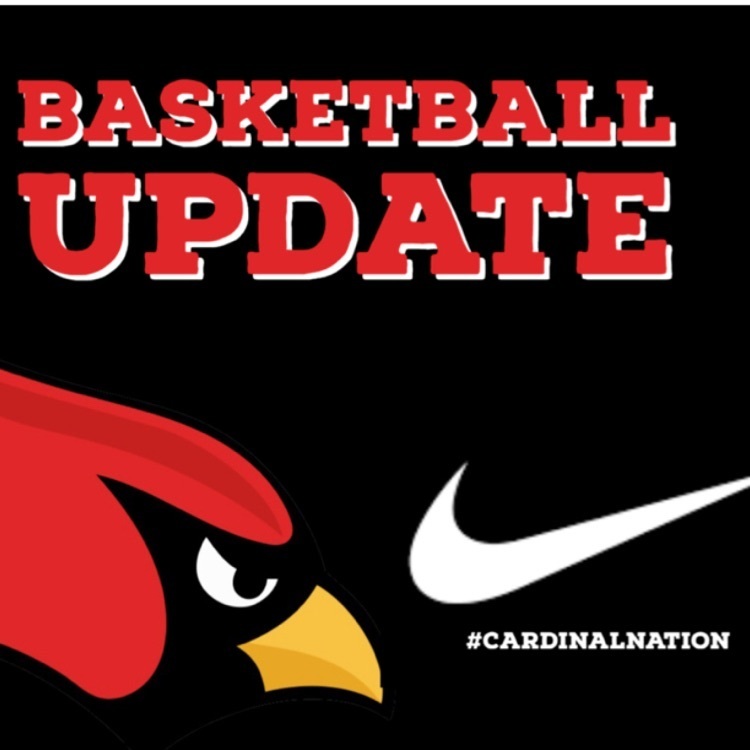 Both Farmington Jr High teams pick up wins at the BiCounty Tournament semifinals tonight! Finals on Saturday! #ESED #CardinalNation

Farmington Athletics would like to thank our Legacy Sponsor Baumann & Crosno Construction! If you are interested in corporate sponsorships at Cardinal Stadium please contact Coach Thompson at
bthomp@farmcards.org
! #ESED #CardinalNation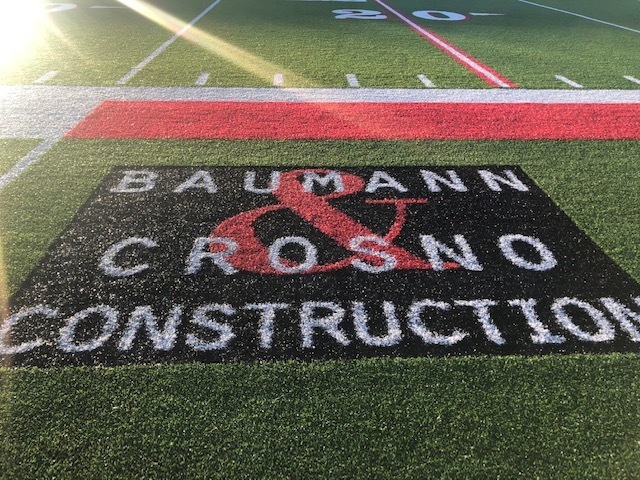 We are currently in need of substitute teachers! Substitutes make $85 per day and the pay can increase for a long-term sub! Please visit
https://www.kellyeducationalstaffing.us/
to apply! #ESED #Cardstudentsareworthit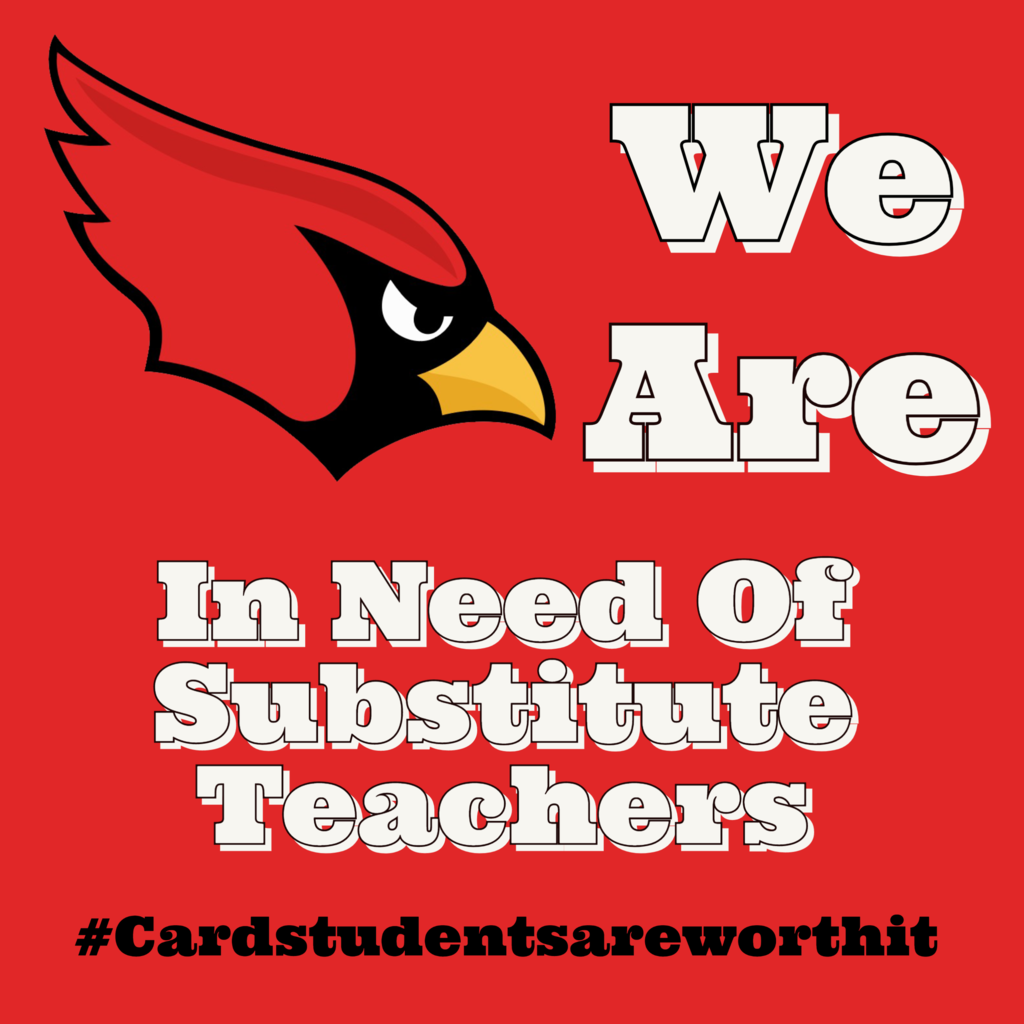 National Honors Society inductions today at FHS! #ESED #Cardstudentsareworthit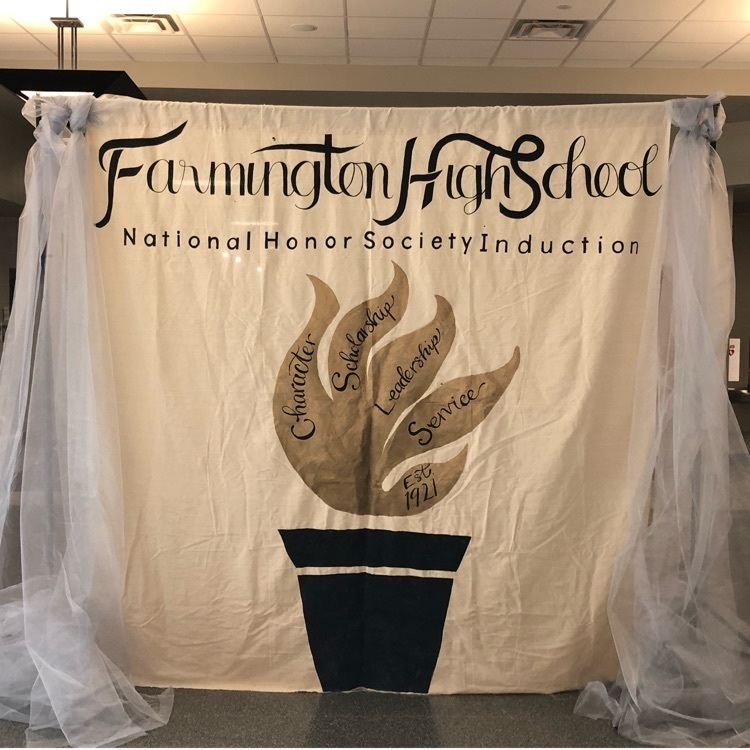 Cardinal Fans- Both of our high school teams are on the road at tournaments tonight! The boys game is at 8:30 and will be streamed on Blytheville High School's YouTube Channel. Search "Blytheville high School". Unfortunately, the girls games at Hot Springs will not be streamed.

Farmington Public Schools- Daily Events- Thursday 12-2-21. #EveryStudentEveryDay #Cardstudentsareworthit

The jr girls and jr boys both pick up wins tonight in the first round of the BiCounty Tournament! #ESED #CardinalNation

Farmington Athletics would like to send a special thanks to our Arena Level Sponsor, SG 360! Their sponsorship and support for the students of Farmington is very much appreciated! #ESED #CardinalNation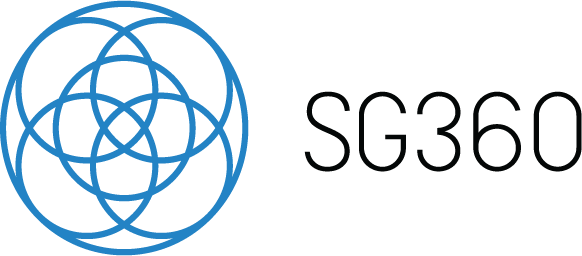 Please join us in helping Arkansas Children's Northwest with a toy donation to their "Festival of Stars"! All toy donations are given to children in their hospital. Please drop off at the athletic office during basketball games or during school hours. Dec 9th is the deadline!