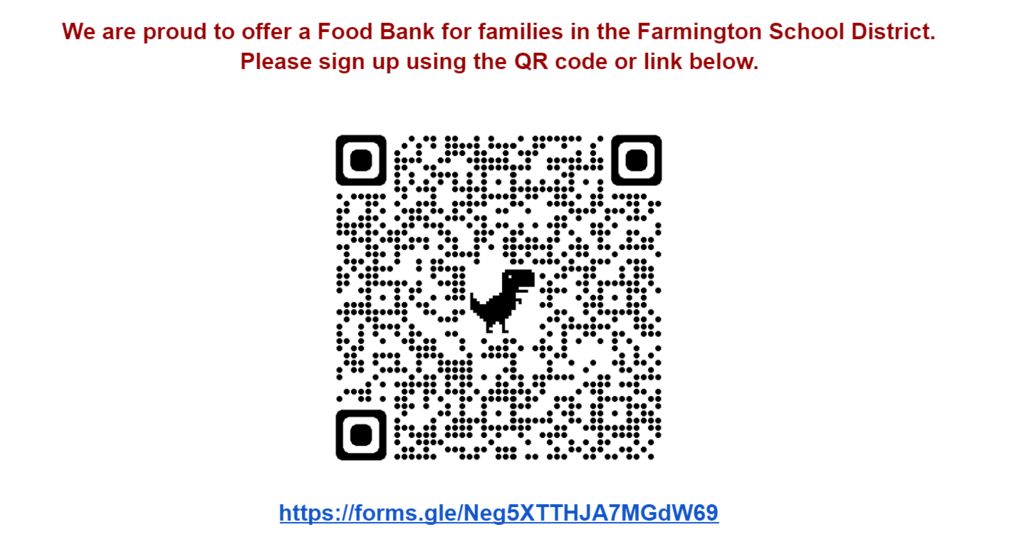 The Farmington Crimson Regiment qualified for state competition yesterday at the Region 7 Marching Band Assessment at Harber High School! #ESED #Cardstudentsareworthit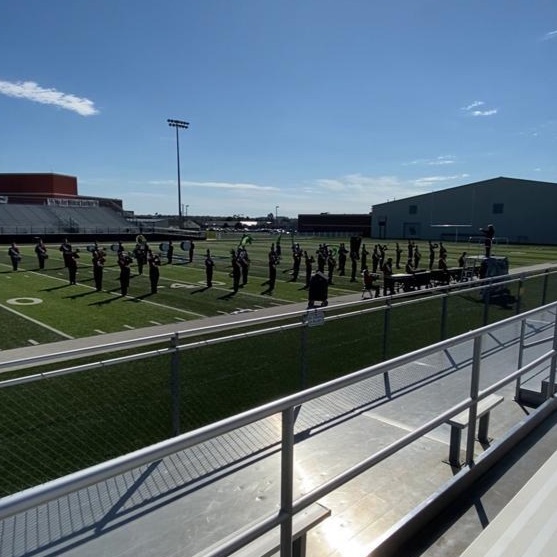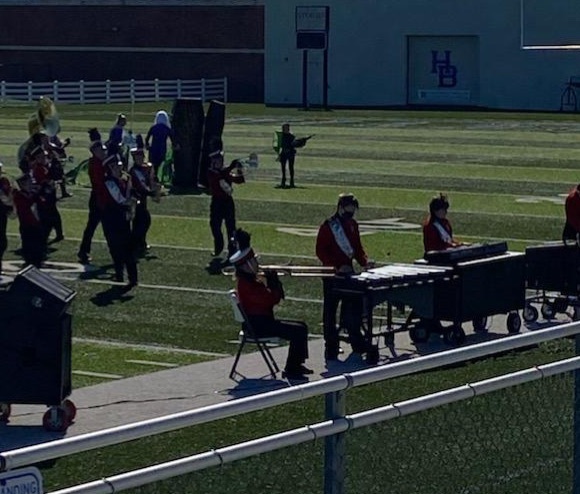 Farmington High School is looking for a Special Education Paraprofessional to join the Cardinal community! For more information and to apply, please visit bit.ly/2Z5euqL. We look forward to finding someone who is eager to positively impact our students! #ESED #cardstudentsareworthit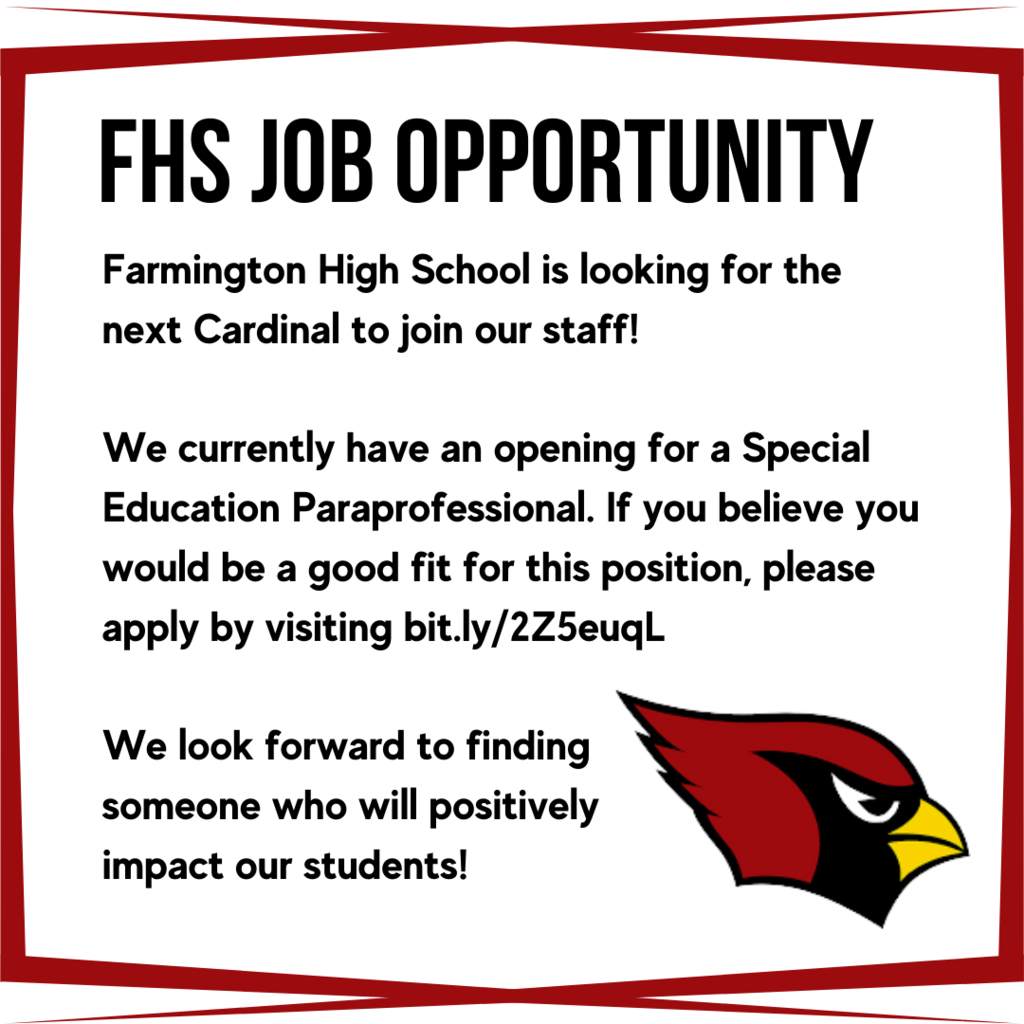 Another great turnout for the Farmington Touchdown Club today! 15 players recognized! #ESED #CardinalNation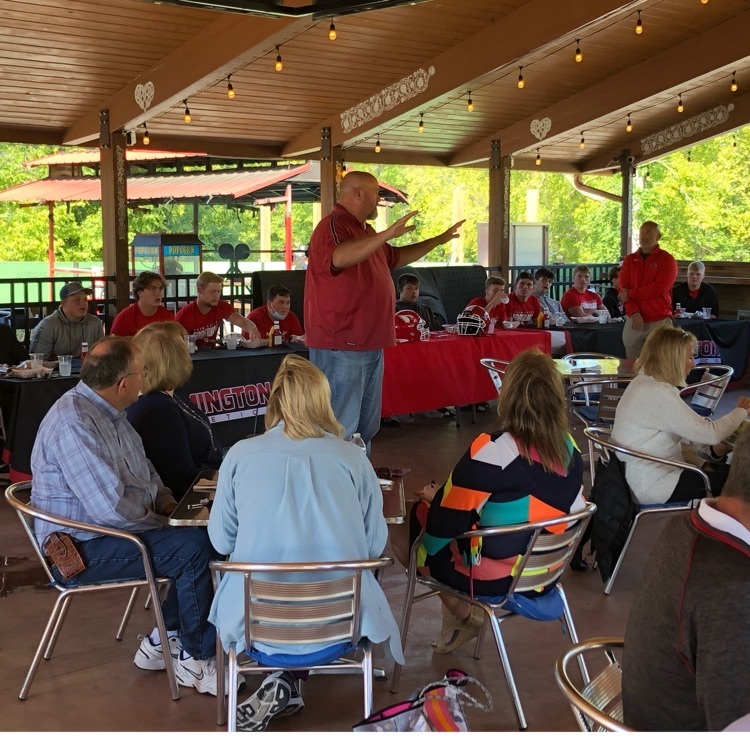 A huge congratulations to these FHS choir members who were selected to be a part of the 2021 Sr High All Region Choir! We are incredibly proud of your hard work & talent! #ESED #cardstudentsareworthit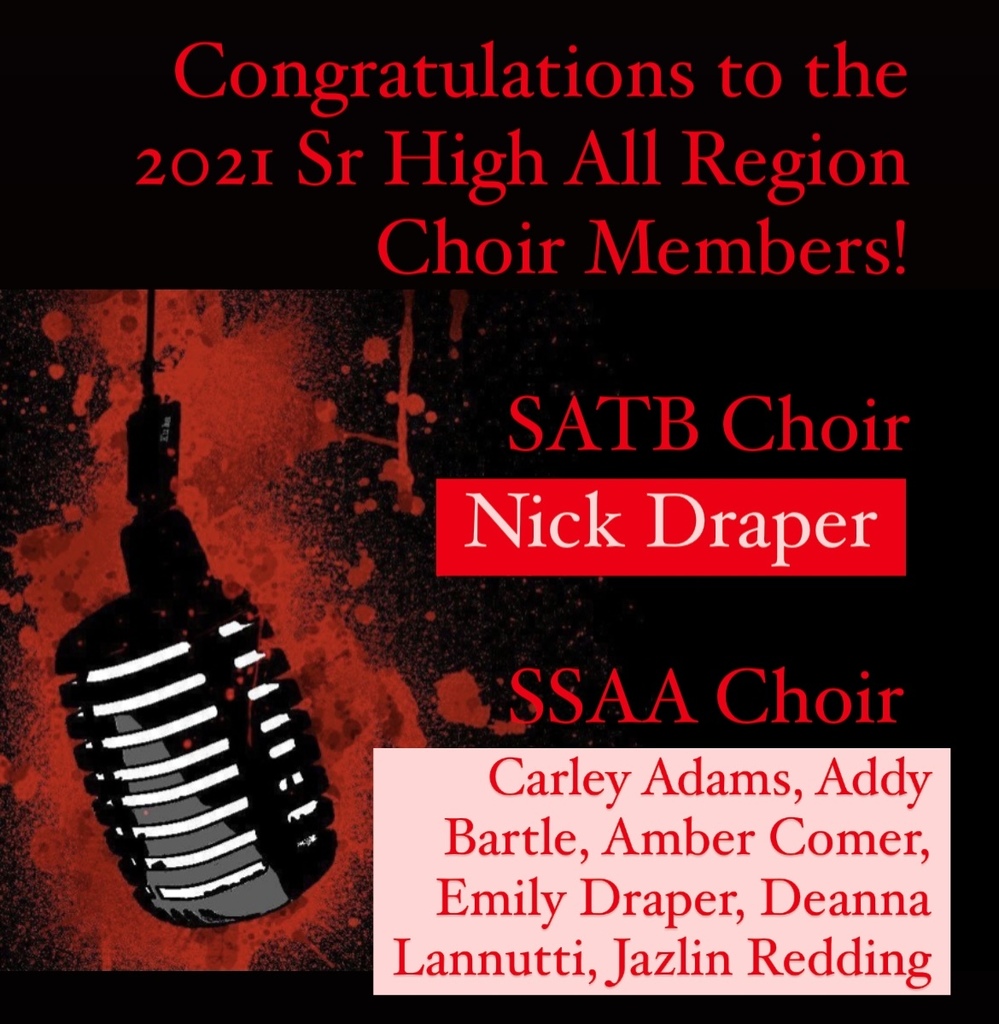 Farmington Public Schools- Daily Events- Wednesday 10-20-21. #EveryStudentEveryDay #Cardstudentsareworthit

This is National Bus Safety Awareness Week! Please be cautious if you see a bus on the road and be aware that there will be heavy bus traffic between 7:00AM-8:00AM and between 3:00PM-4:00PM on school days! Lets try to keep all our kids safe on the roads! #Cardstudentsareworthit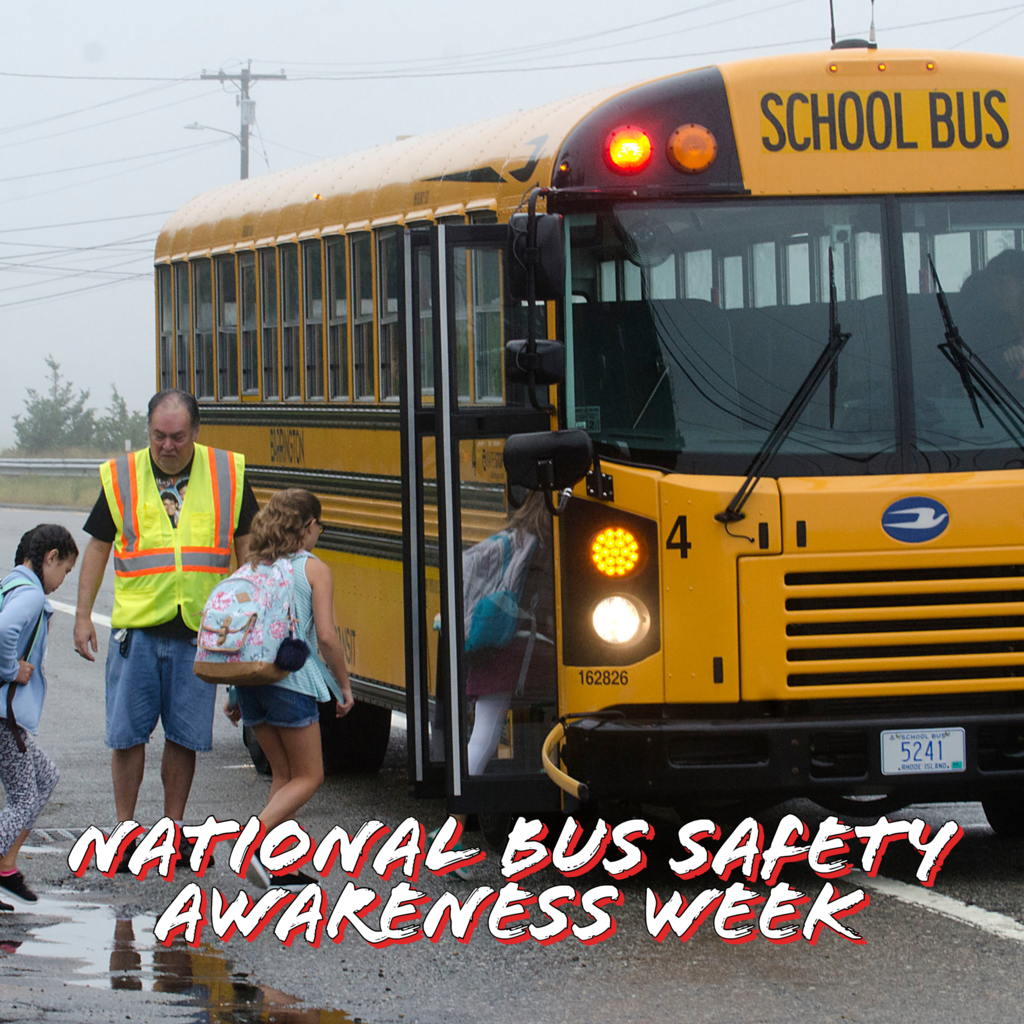 ATTENDANCE MATTERS! Students who miss more than 9 days of school a year struggle to stay engaged, be successful & stay on track to graduation. Parents & Guardians help us help your students be successful by making sure they have good attendance. #ESED #Cardstudentsareworthit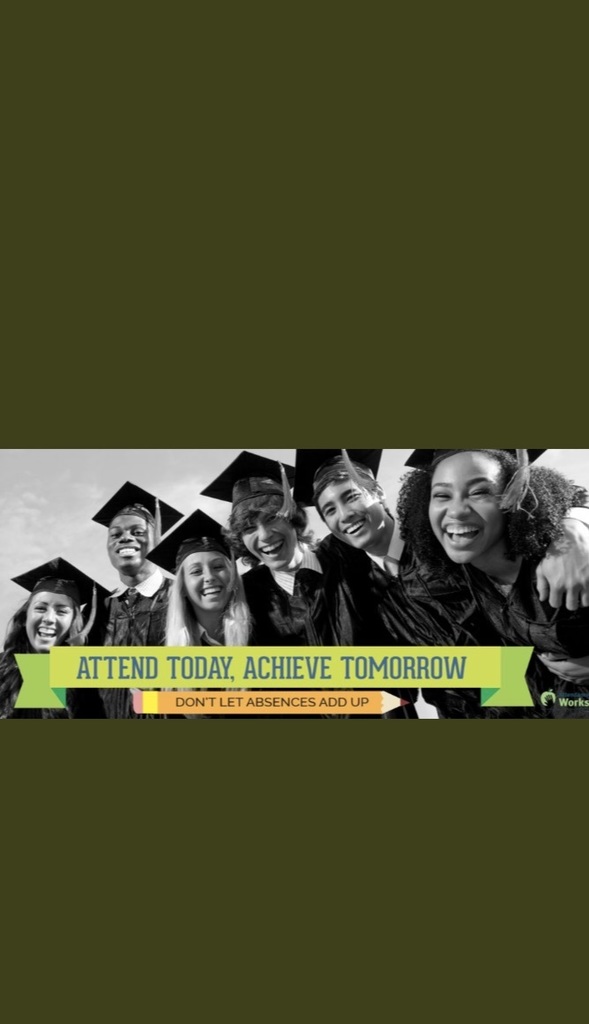 VolleyCards getting warmed up to face off with the Prairie Grove Lady Tigers in the 1-4A Conference tournament at Shiloh. #ESED, #CardinalNation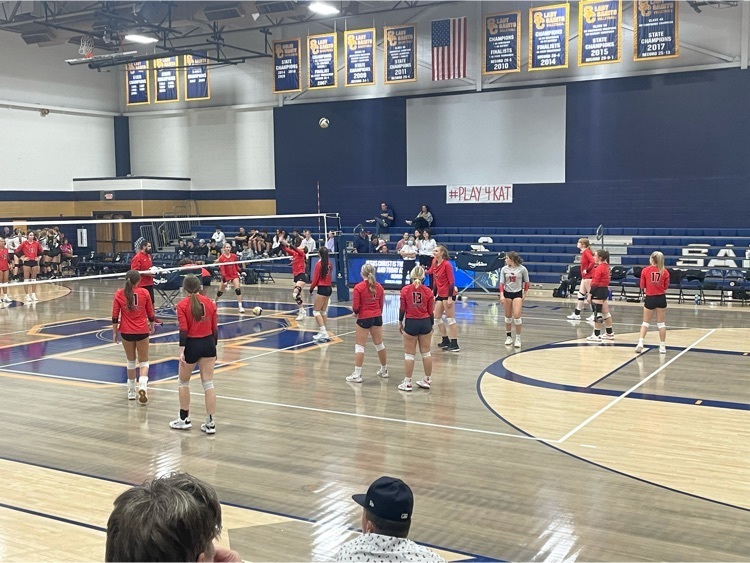 Today the Governor announced an ADH update to quarantine guidance. The ADH "Close Contact" definition within a K-12 setting has been modified to read: Close contact within a K-12 school setting that will require quarantine is defined as students or staff who have been within three (3) feet for 15 cumulative minutes or longer within a 24-hour period during the infectious period of a person who has tested positive for COVID. Arkansas school districts will begin using the new guidance immediately.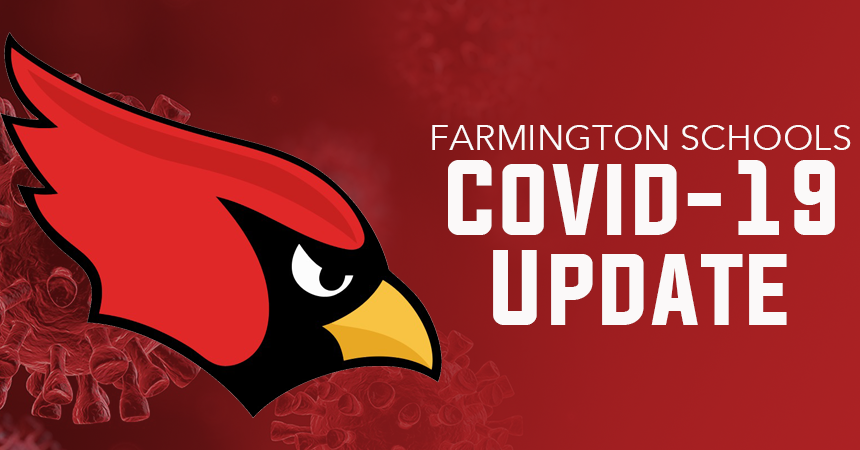 Farmington Public Schools- Daily Events- Tuesday 10-19-21. #EveryStudentEveryDay #Cardstudentsareworthit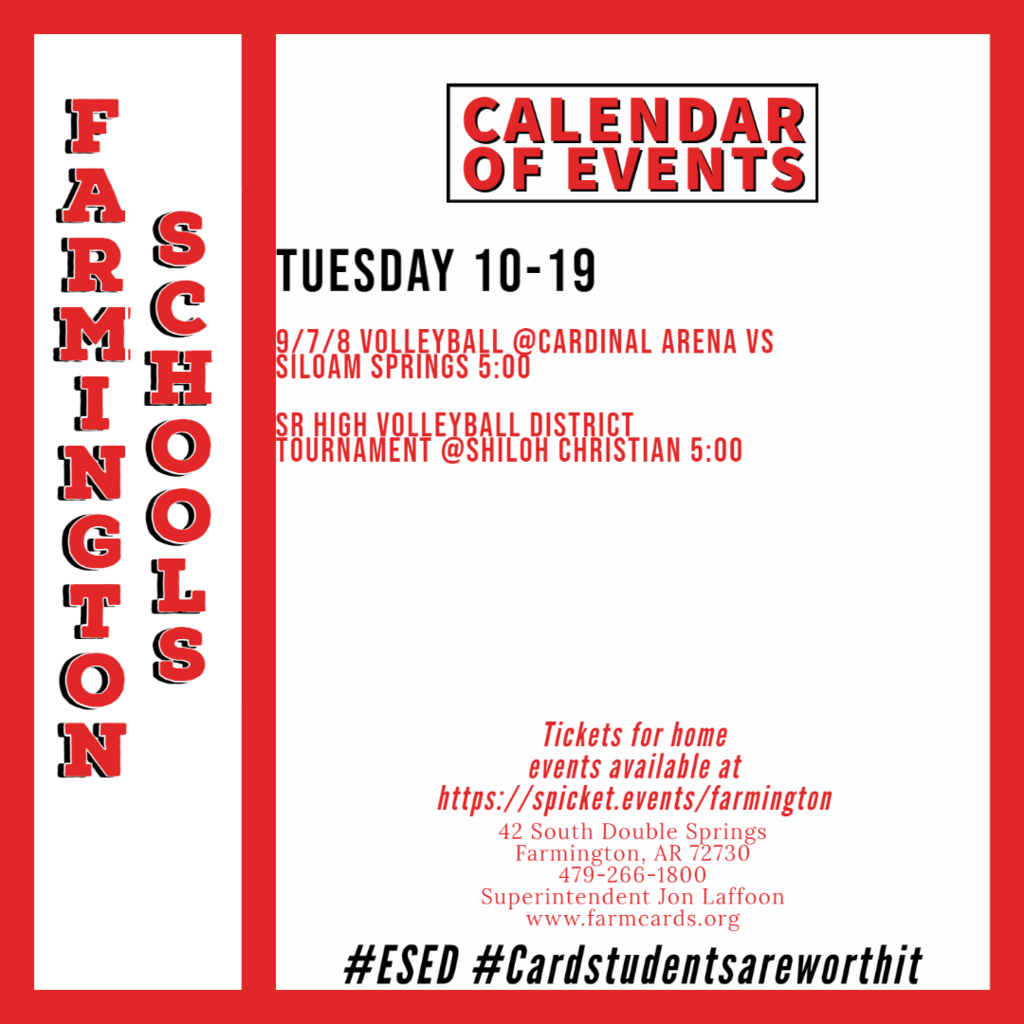 Farmington Touchdown Club is here again! It will be held at Damon's BBQ on Wed, Oct 20th, at 11:30AM. Players of the week from the Morrilton and Clarksville games will be recognized! If you plan on coming please preorder at
https://tinyurl.com/2544ac94
by Tues at 5:00PM!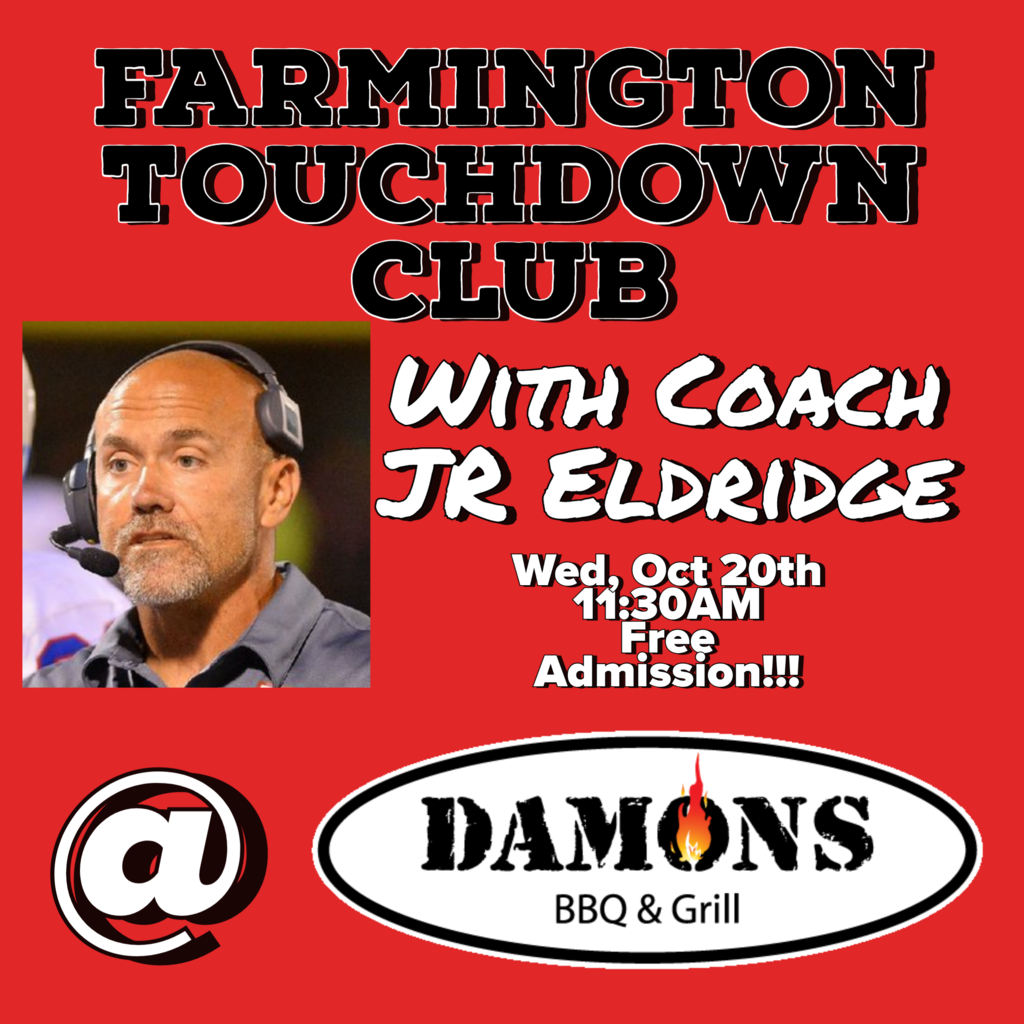 Farmington Football Players of the Week! #ESED #CardinalNation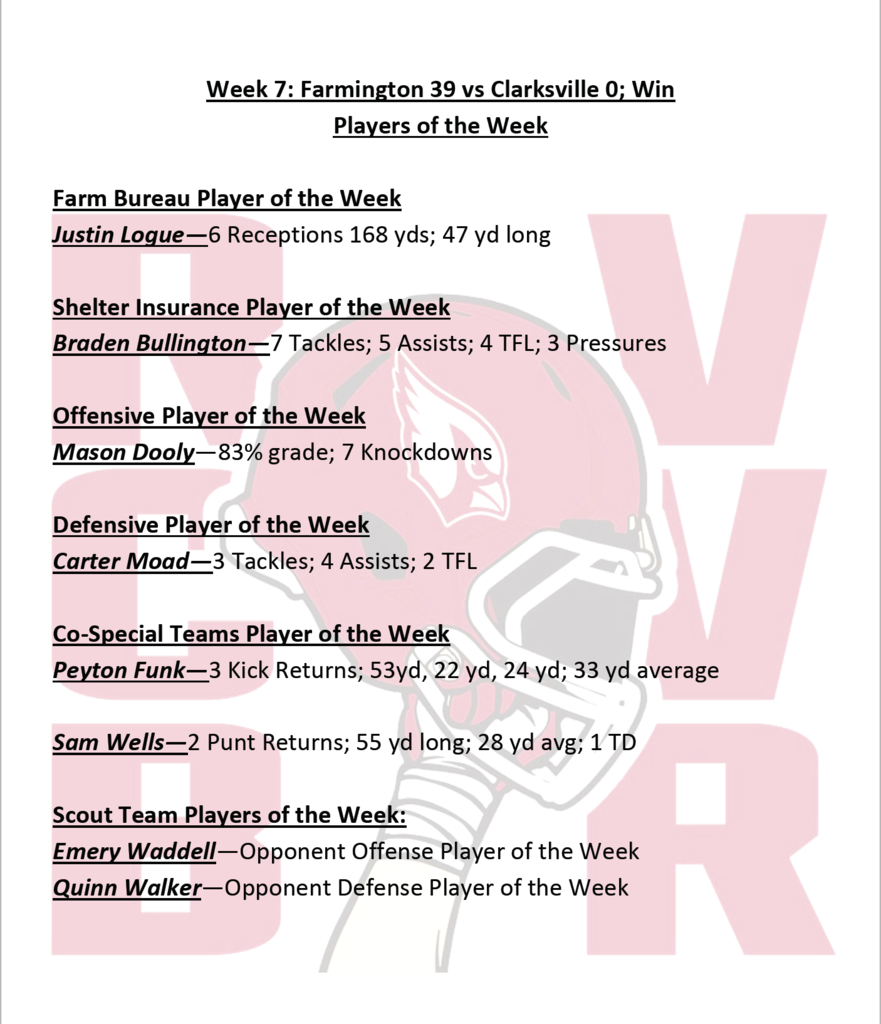 Farmington Schools saw another decline in our COVID cases per 10k in our community. Data can be found at ACHI.net for our district, region & state. Our Mask Advisory shows Low Risk—masks are optional. #ESED #Cardstudentsareworthit

Farmington Athletics would like to send a special thanks to our Arena Level Sponsor, Collier & Associates! Their sponsorship and support for the students of Farmington is very much appreciated! #ESED #CardinalNation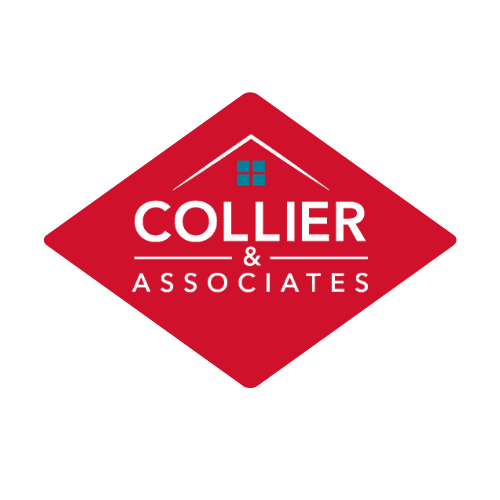 Farmington Athletics would like to send a special thanks to our Legacy Sponsor, First Security Bank! Their sponsorship and support for the students of Farmington is very much appreciated! #ESED #CardinalNation


Farmington Public Schools- Daily Events- Monday 10-18-21. #EveryStudentEveryDay #Cardstudentsareworthit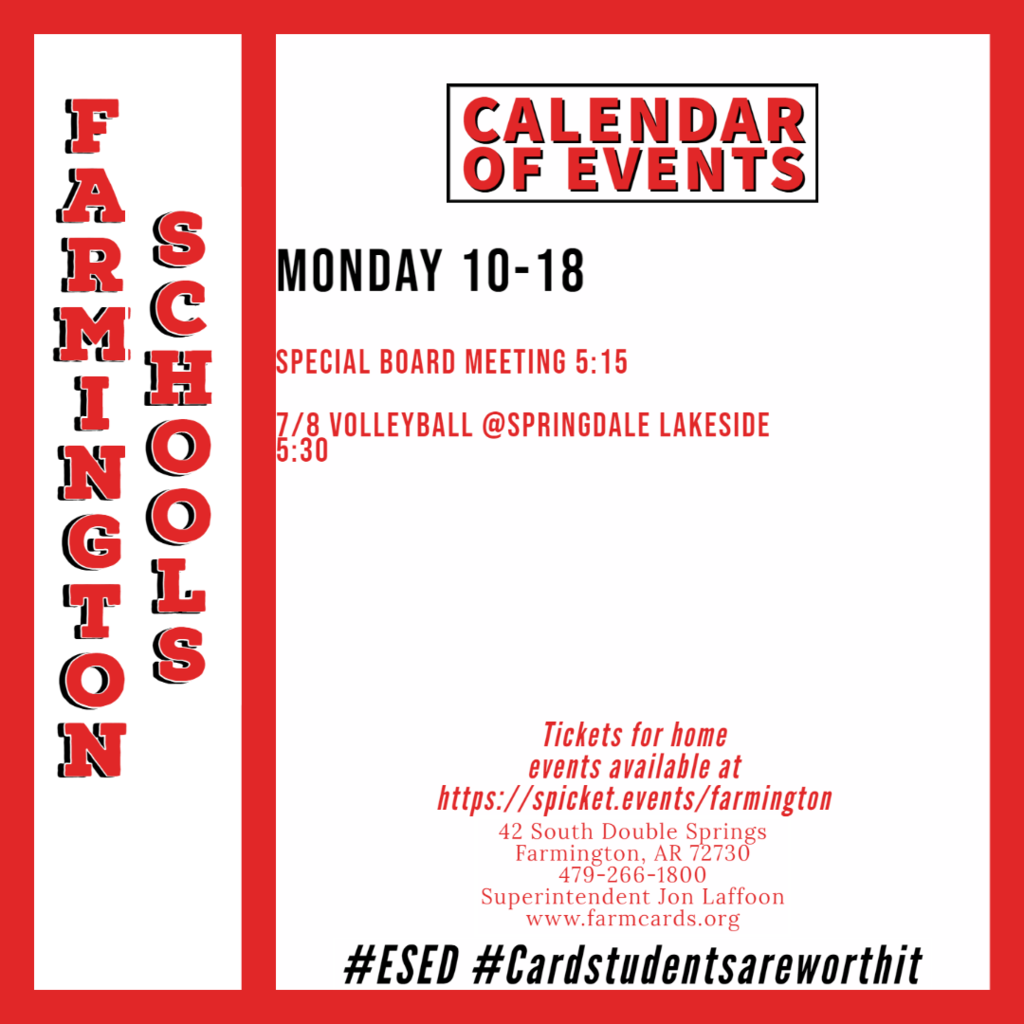 This is National Bus Safety Awareness Week! Please be cautious if you see a bus on the road and be aware that there will be heavy bus traffic between 7:00AM-8:00AM and between 3:00PM-4:00PM on school days! Lets try to keep all our kids safe on the roads! #Cardstudentsareworthit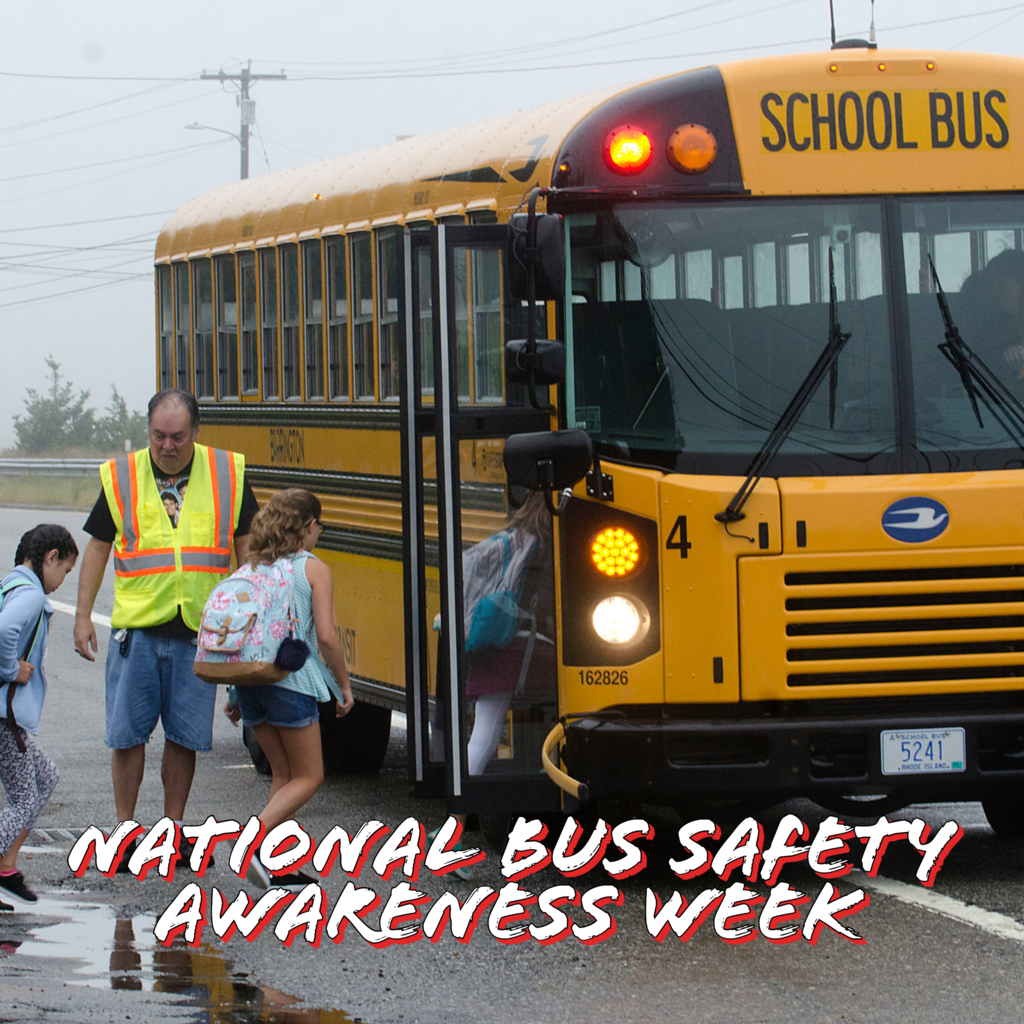 Please consider these questions shown before sending your student to school each day. We want to do our best to keep everyone healthy and learning! #ESED #Cardstudentsareworthit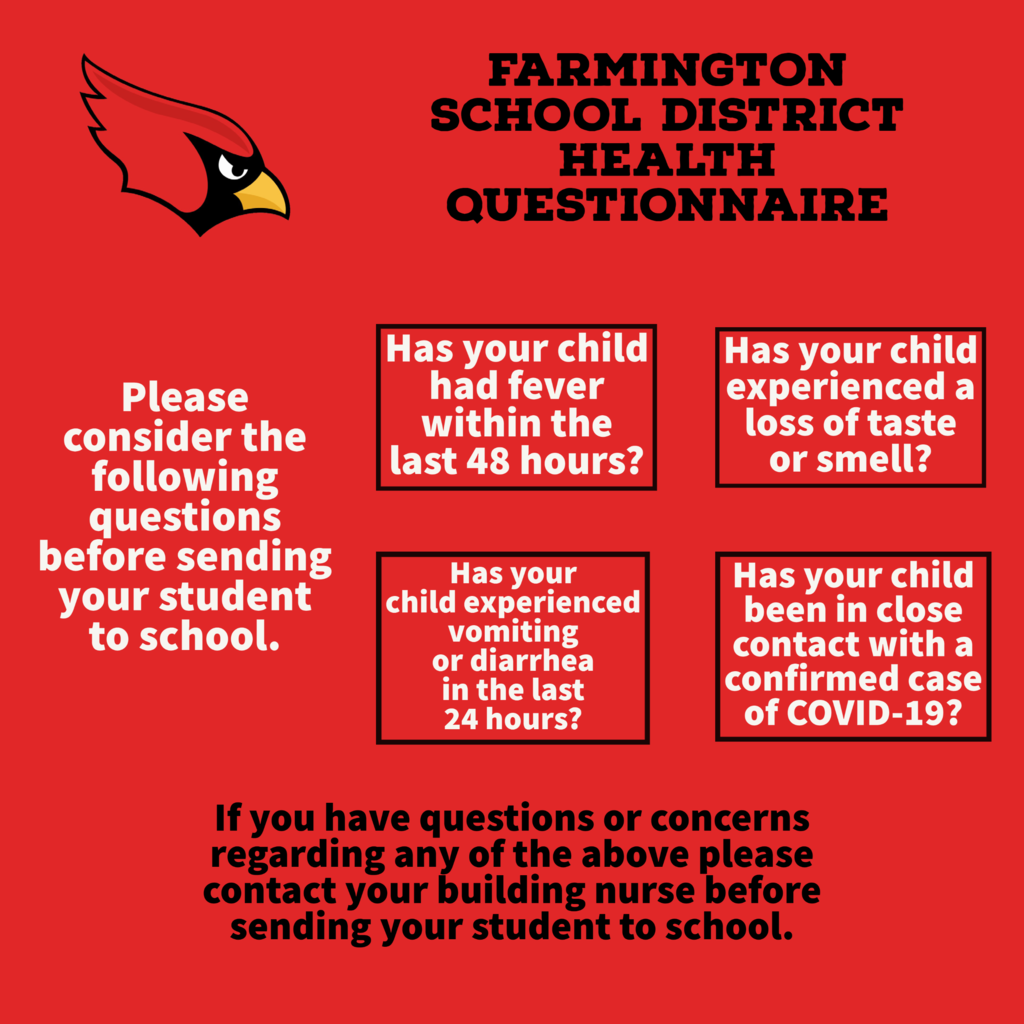 Farmington Athletics would like to send a special thanks to our Super Legacy Sponsor, Arvest Bank! Their sponsorship and support for the students of Farmington is very much appreciated! #ESED #CardinalNation